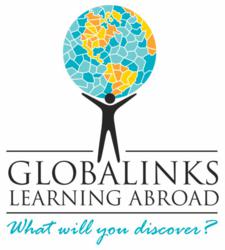 DENVER, Colo. (PRWEB) March 12, 2012
GlobaLinks Learning Abroad, a provider of international education programs across the globe promoting academic, cultural, personal, professional and social discovery, is announcing new $500 full-degree Discovery Scholarships, a special study abroad funding opportunity for students from Canada who want to complete an entire degree abroad at any of the company's 26 Australian partner universities.
"More students from Canada are looking for a world-class degree program coupled with international experience in order to stand out from their peers," said Chad DuMond, director of Canadian institutional relations and recruitment for GlobaLinks Learning Abroad. "Our new $500 Discovery Scholarships will open doors for more students from Canada to earn medical degrees or attend degree programs in any field of study at any of our high-quality Australian university partners."
The 26 Australian member universities of GlobaLinks Learning Abroad are:
1. Australian National University
2. Bond University
3. CQUniversity
4. Edith Cowan University
5. Griffith University
6. International College of Management, Sydney
7. James Cook University
8. La Trobe University
9. Macquarie University
10. Monash University
11. Murdoch University
12. Queensland University of Technology
13. Southern Cross University
14. Swinburne University of Technology
15. University of Adelaide
16. University of Canberra
17. University of Melbourne
18. University of Newcastle
19. Deakin University
20. University of Queensland
21. University of South Australia
22. University of Sydney
23. University of Tasmania
24. UTS – Sydney
25. University of Western Australia
26. University of Wollongong
For eligibility requirements, visit the Full Degree Discovery Scholarship page.
In addition, prospective full-degree students from Canada can visit with Australian university representatives during special sessions planned between March and May 2012 in Toronto, Vancouver and other locations. Highlighted universities include the University of Sydney, Griffith University, University of Wollongong, and Monash University. Get details and RSVP information here.
The Discovery Scholarship is just one of the many study abroad funding options available to students in the U.S. and Canada participating in GlobaLinks Learning Abroad international education programs in Asia, Europe and the Pacific Region.
About GlobaLinks Learning Abroad:
GlobaLinks Learning Abroad is a leading provider of education abroad programs for college-level students in destinations across the globe. Students from more than 800 universities and colleges across North America choose to study with GlobaLinks Learning Abroad each year in destinations in the Pacific Region (Australia, New Zealand, and Fiji), in Asia (Hong Kong, Japan, Malaysia, Singapore, South Korea and Thailand) and Europe (Czech Republic, England, France, Germany, Greece, Scotland, Spain, Wales, Ireland, Italy and the Netherlands.) Since it was founded in 1990, GlobaLinks Learning Abroad has sent more than 25,000 students on educational programs worldwide. For more information, visit http://www.GlobaLinksAbroad.org.