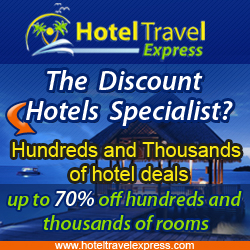 Perth, Western Australia (PRWEB) March 16, 2012
Daytona Beach Shores would be full of activities as Florida Travel Group is holding an important event in the hotel between April 19 to 20 2012. Site Florida is a well known group in Florida and it has a membership of more than 120 people. The group is expecting that one hundred and twenty members would storm the Shores Resort and Spa for that occasion. The Site Florida is popular in Florida. These members are the suppliers of incentive programs to various markets especially the markets within the state of Florida.
The marketing manager of the prestigious Daytona Beach Shores and Spa Mr. Francis Purvey announce the event. There are several benefits which people who attend the event holding in Beach Shores and Spa would gain from the program. The neighborhood of the Daytona Beach area would benefit more from the event because they would become part of the incentive package that is targeting their area. Some companies in the area would benefit from this great program. Some of the companies that could benefit from the package include those that have something to do with golfing and those within the international speedway in Daytona. Specifically, this event is for those people who deal on incentive programs either as buyers or sellers.
Speaking on the level of preparation for the event which would hold in one month time, Purvey said that the organizers of the program are searching for those that would sponsor the meal and golf events. The golf and meal events could witness large number of participants and that is why the hotel is looking for sponsors of these two important parts of the event. Many guests will lodge at the comfortable USA hotels during the event.
Many programs would feature at the event but it seems that the part of the program that could be more is the dinner event. The other important part of the program that would attract large number of participants is the silent auction part of the program. The popular Orlando businessman Gary Bergenske is going to grace the event. The dinner event could be attended by several people and the number of the visitors could be more than 200.The hotel specialist HotelTravelExpress is offering cheap hotels in USA to the guests who attend the occasion.
There is no better place to organize this type of event than the Shores Resorts and Spa. This is one of the biggest hotels in the state. It has the type of facilities that could host that type of event. The facilities in the hotel are among the best in the state. It has facilities that would facilitate easy communication and interaction. It is close to some of the attraction destinations in the city.
For more information on hotel reservation please log on to http://www.hoteltravelexpress.com, or contact info(at)hoteltravelexpress(dot)com
###