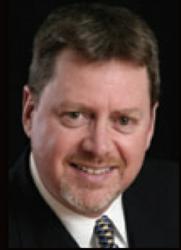 These are exciting times for Microsoft Dynamics ERP Customers.
Sarasota, FL (PRWEB) March 16, 2012
Data Masons Software, LLC, the leading provider of EDI and XML solutions for Microsoft Dynamics® AX, GP and NAV solutions, will again be a Bronze Sponsor of Convergence 2012 in Houston, TX, March 18 - 21, 2012. Convergence serves as the premier event for Microsoft Dynamics customers and partners to learn and network with peers, Microsoft team members, subject matter experts and technology partners who can help them maximize their Microsoft investments.
"Convergence has always provided a great opportunity to educate the Microsoft Dynamics community members on how integrated EDI can boost their Dynamics solution and thereby improve their competitive advantage. Microsoft's focus on simplicity with its latest innovations coincides with our long term approach to EDI Made Simple®. This is an exciting time for Microsoft customers with the availability of Microsoft Dynamics AX 2012 and the planned releases of Microsoft Dynamics GP '12' and Microsoft Dynamics NAV '7'. Data Masons always provides "day one" support for new Microsoft Dynamics product releases and we look forward to demonstrating our solution at Convergence," said Dennis Bruce, Director of Business Development at Data Masons.
Data Masons will exhibit in Booth #445 and demonstrate its Vantage Point EDI solution for Microsoft Dynamics AX, GP and NAV. This solution allows Microsoft Dynamics users to meet EDI integration and compliance requirements quickly and easily without the need for costly Microsoft Dynamics ERP customizations. Data Masons is also participating in the Dynamic Communities' DayONE user group activities for AXUG, GPUG and NAVUG.
About Data Masons Software
Since 1996 Data Masons has specialized in EDI Made Simple®, offering advanced, turnkey EDI & XML solutions for Microsoft Dynamics AX, GP and NAV. Data Masons' Vantage Point EDI solution provides a complete EDI processing platform that enables users to become more competitive through tight EDI integration and ongoing compliance - all without the need for expensive and disruptive ERP platform customization. Data Masons' compliance services, product flexibility, extensive EDI and ERP integration knowledge, and partner-driven experience have made Vantage Point EDI the winning choice for high-performance business document integration at more than 700 customers across North America. Additional information about Data Masons and its solutions is available at http://www.datamasons.com.