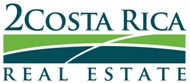 The combination of a highly educated work force, business friendly environment, ideal location between the North and South America combine to attract the likes of Intel, P&G, and Amazon to name just a few of the firms moving operations to Costa Rica
San Jose, Costa Rica (PRWEB) March 12, 2012
While Costa Rica has always been one of the most advanced and progressive of Central American nations, this week marks an incredibly important event for the future with its role as host for one of ICANN's annual conferences. This conference which will bring together thousands of the worlds top advisors, business minds and technological leaders in Internet business will be held in San Jose, Costa Rica. Costa Rica will be the focal point of the internet world for a week and the impact can't be overstated.
Perhaps most important are some of the ground breaking technological and infrastructural elements that ICE, one of the internet and telecommunications providers here are providing for the event. There will be TWO 1GBPS connections serving the conference for redundancy, one hooked directly to the Pacific Fiber Optic cable and the other to the Atlantic. No ICANN conference has had such a dynamic bandwidth and the dual connections are to service not only the conference, but also the 22 hotels hosting members.
The tourism and economic impact will be substantial as many of the visitors will take advantage of the conference to subsequently travel to Costa Rica's iconic beaches, volcanos, luxury hotels and eco adventure activities, a crucial event helping to brand Costa Rica internationally.
Additionally, 2 Costa Rica Real Estate, one of the country's leaders in helping internationally businesses relocate, outsource or collaborate with partners in Costa Rica, sees events like this further validating Costa Rica's position as an optimal business center. The combination of a highly educated work force, business friendly environment, ideal location between the North and South America and timezones combine to attract the likes of Intel, P&G, and Amazon to name just a few of the firms moving jobs and business to Costa Rica.