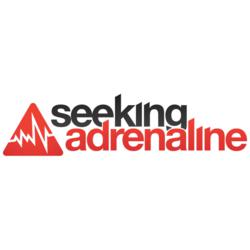 Philadelphia, PA (PRWEB) March 11, 2012
Seeking Adrenaline, LLC (http://www.seekingadrenaline.com), website is now live. Seeking Adrenaline is providing individuals and companies a single location to discover new businesses and events related to the Action/Adventure Sports Industry. Seeking Adrenaline provides exposure to businesses around the world, promotion of events, competitions, product reviews and much more.
Seeking Adrenaline is looking to partner with all businesses in the Action/Adventure Sports Industries. Seeking Adrenaline has been created to provide a single location for businesses and individuals to unite. Action/Adventure sports companies can grow together, by providing a single location for users to locate everything in the industry. Users will be made aware of events, Companies will have a central location to promote and it's completely free.
Seeking Adrenaline offers companies, event coordinators and anyone else related with the industry the ability to promote for free.