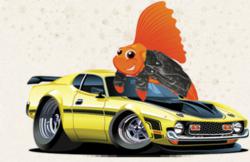 I've been around internet marketing for a decade now. These paid survey sites make sense.
San Diego CA (PRWEB) March 10, 2012
RoadFish.com men's magazine released today a guide for parents to choose a paid survey site for their kids.
Paid surveys are a recent phenomena where a person can create an account and give their opinion to companies as to what product, or product feature they like better, and are paid for it.
As with any new technology online where money is involved companies have figured out a way to make money on it.
In the online survey industry, there are companies that simply work with businesses to help the business find out more about what consumers want. According to RoadFish.com a reputable company will not ask the consumer to pay any money upfront to refer them to a network, or refer them to a specific company looking for information from consumers.
With the current unemployment rate at 8.3% many young people will be looking for jobs who are unable to find one. One advantage of paid surveys is that anyone can qualify to make money, you don't need to get hired. It can be very disheartening for a young person to go out looking for their first job and be rejected. This industry allows even those under 18 with certain companies to begin making money, without the threat of rejection.
Roadfish.com's editor stated "I've been around internet marketing for a decade now. These paid survey sites make sense, but whenever I see something new on the internet I do my research to make sure the companies involved are reputable, especially when it comes to our kids".
About RoadFish.com
RoadFish.com is an online men's lifestyle and finance magazine targeted toward men in their 30s and 40s that have already attained a moderate level of success in life, and are striving toward more. It goes over current events of interest to this group, such things as exciting adventures, making money, consumer interests, luxury items, and dating tips, as well as ways to make more and save more money. It is a publication owned by Purpose Inc.