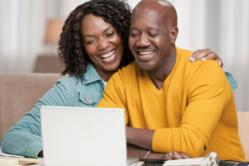 Miami, FL (PRWEB) March 13, 2012
Who would have thought that websites can function as informational chat rooms to entertain different types of people? The question serves as the basic premise of the Chatwing chat widget. This widget leverages the capability of websites to deliver immense connectivity. In a way, people benefits from the websites in real-time and websites benefit from them because of increased visibility.
The Chatwing study surveyed a handful of bloggers operating in numerous websites all over the world. According to them, Chatwing is more than just the average free program. In fact, a chat plugin that improves any website's visibility is something out of the box. Many programs were created for this purpose but they failed to deliver good results.
Chatwing's website interface is simple. Any user can navigate from it with ease. To install the widget, the user must register the domain name of his blog. After that, he must set up an official account. Widget customization usually follows after that. Chatwing provides the HTML code needed for the embedding process.
Since Web surfers have a high tendency to jump from one website to another, they would be entertained by Chatwing. The Chatwing shout box is website-friendly especially if the visitors are discussing about interesting and controversial things. People also loved Chatwing because of its wide array of cartoonish avatars and emoticons.
Aside from casual Web surfers, bloggers are also Chatwing's loyal users. Bloggers saw the opportunity of increased hits if they installed Chatwing in their blogs. After installation, the usual turnover of hits is within two to four days. A blogger also stated that Chatwing, in a way, is an extension of the blog's customer service. Business blogs have also benefited a lot from Chatwing when it comes to marketing.
Chatwing's reach is also immense, spanning different countries prior to its release. Recommendations made Chatwing's popularity rise and reviews about it were frequently submitted. By right, Chatwing moved the notch of website chat a little higher.
About Chatwing.com
Chatwing.com has developed live chat software for websites and blogs. The Chatwing.com website offers users the ability to signup and create a customizable live chat feature in 1 minute or less. Users have the ability to customize the size, color, and fonts of the chat product. The ability to chat via social media accounts such as Facebook and Twitter enable Chatwing to offer a personal and unique real-time experience to all sites. Chatwing is 100% free web software.
http://www.chatwing.com
http://www.facebook.com/chatwing
http://www.twitter.com/chatwing