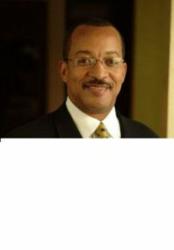 We assist our clients to increase their profitability with existing service customers. Our turnkey approach increases the dealership's net profit with virtually no out of pocket investment
Henderson, NV (PRWEB) March 12, 2012
While the retail automotive industry is enjoying an increase in sales, fewer vehicles were sold in 2007-2010 and, according to the J.D. Power and Associates 2010 Customer Service Index, projected service volumes are expected to decline by as much as 25 percent, reaching a low point in 2013. To help solve this problem and the most dangerous trends facing auto dealers today, well known retail automotive industry veteran Ron Fortt has launched Automotive Retail Solutions (ARS), an independent consulting and training company that deliveries state-of-the-art products and services to the Automotive Industry. The company had been piloting in select dealerships for the past two years, achieving superior results, and is now ready for its official launch.
ARS' all inclusive programs are based around the superior execution of a suite of solutions that start on the service drive with well trained service advisors and improved walk around procedures. The programs include Service Advisor Training, Business Development Centers, Service Drive Extended Contract Sales, Windshield Repair Training, Equipment, Software Licensing and In Store Support.
Dealerships piloting the program have enjoyed a significant boost in profitability. One large volume dealership that does at least 150 repair orders a day increased the dealership's 2011 net profit substantially. "Since instituting an Automotive Retail Solution program we have been able to generate over $94,500.00 in Net Profit and we were just scratching the surface. These are dollars that we would not have otherwise realized. ARS dealership support and training has been world class! Their customer service is second to none," said Mike Latham, fixed operations director with Maita Toyota.
According to ARS president Ron Fortt, there is a huge unrealized profit potential in the service drive and 70% of vehicle owners have a need for ARS' programs and products when they arrive for service. For example, windshield repair, which can be done in less than 15 minutes, and be extremely profitable for the dealership. ARS is there to help the dealership capitalize on all these potential profit opportunities in the service drive with programs, products and training that enable the dealership to perform at its greatest possible level. ARS also offers products and services that serve as unique customer retention tools and bring additional vehicles into the service drive. "We assist our clients in increasing their profitability with their existing service customers. Our all inclusive turnkey approach increases the dealership's net profit with virtually no out of pocket investment," Fortt said.
Ron Fortt, a graduate of NADA's Dealer Candidate Academy, has more than 36-years of experience in automotive retail and is well known and respected as an active dealer and leader in the minority dealer community; he served as Treasurer of the Toyota Lexus Minority Dealers Association and on the Toyota National Dealer Council Advisory Board. Fortt was co-owner of the highly successful California-based Tracy Toyota, which more than doubled predicted sales goals in its first year of operation and went on to become one of the top selling Toyota dealerships in Northern California, achieving Toyota's prestigious President's Award for 2002 and 2003. In 2001 Fortt Co-founded a Technology Company called OneCommand with M.C. Hammer. OneCommand specializes in digital communications in the Automotive vertical and has over 4000 customers today. Fortt is once again introducing revolutionary tools to the industry with the launch of ARS.
ARS trains the dealer's service department to quickly identify the best sales and profit opportunities on the service drive and in how to convey the benefits to their service customers, resulting in increased profitability, satisfied customers and improved customer retention. ARS also professionally trains the dealership staff in how to conduct repairs for the products it offers, such as windshield repair, and provides all the tools and supplies, on-site support and service advisor consulting. ARS additionally provides immediate follow up via email for three years, as well as daily management reports to identified senior management and feedback on service advisor overall performance through observation on the service drive.
For more information call: 800.963.1451 or visit http://www.arspromise.com