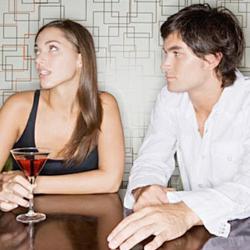 This is a question that's older than the question mark itself," quips Rob Judge, a men's dating advice columnist, "That question is: How to get a girl to like me?'
New York, NY (PRWEB) March 17, 2012
"This is a question that's older than the question mark itself," quips Rob Judge, a men's dating advice columnist, "That question is: How to get a girl to like me?'" Though men may be getting an answer to this quandary in the form of an article on Judge's company's webpage.
The men's dating advice site, Date Hotter Girls, which specializes in helping men meet and attract high quality women, released an article titled, "How To Get A Girl To Like You."
The article, penned by Judge, explains the most important aspect of catching a woman's eye is "mixed signals."
"It's the essence of flirting," explains Judge. "Women are attracted to men who get them emotional, and mixed signals ignites a woman's emotions."
The short report goes on to give men step-by-step strategies for inspiring emotions in women by using mixed signals. Tips include "little words" men can sprinkle into their communication with women to spark passion and emotions.
"This is such a crucial skill," Judge claims, "Most men are clueless on how to make communicating with women fun and flirty. Here's how."
The article also offers cautionary advice on what men should avoid. For example, the report warns that explaining one's mixed signals can be toxic to a woman's attraction.
"It's little things like that which make the difference in dating," Judge states.
Rob Judge is a dating instructor from New York City who specializes in helping men gain confidence around women. His advice focuses exclusively on approaching, meeting, flirting, talking to, and getting physical with women.
In 2009 Judge founded his company, Date Hotter Girls, which is an online hub for men's dating advice. For more information about Rob Judge and Date Hotter Girls, visit: