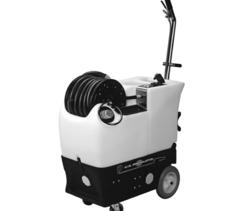 These are exciting times at U.S. Products. We are taking one of the most respected brands in the industry and giving it a whole new presence in the ever-evolving Internet age.
Mukilteo, WA (PRWEB) March 13, 2012
U.S. Products, a major manufacturer of portable carpet and floor cleaning tools and equipment, has officially launched a new website along with a new Facebook page.
According to Doyle Boss, Marketing Manager for U.S. Products, users will find the site colorful, inviting, interesting, and easy to navigate.
A drop-down "Products" menu lists all of the company's offerings by category and type, along with their features and benefits. Direct links to sales sheets and videos are also posted where applicable.
In addition, complete operations and maintenance manuals for each product are available on the site, allowing it to serve as a handy reference guide that consumers can access at any time.
"One of our key concerns with the old site was that it was challenging to find specific items that visitors were looking for," says Boss. "This is no longer an issue with the new site."
Along with the website, the company has also recently launched a new Facebook page, which Boss hopes will be "an active business tool [and] a central conduit for the latest company news and information, as well as industry events and issues."
"We are also posting case studies and testimonials [to the new Facebook site], as well as cleaning and restoration procedures. And we are encouraging our visitors to post comments [and] interact with us and with each other," added Boss.
Additionally, U.S. Products' Facebook fans can look forward to a prize drawing and product giveaway exclusively for them later this year.
"These are exciting times at U.S. Products," says Boss. "We are taking one of the most respected brands in the industry and giving it a whole new presence in the ever-evolving Internet age."
Visit us on Facebook at: http://tiny.cc/hyrzk