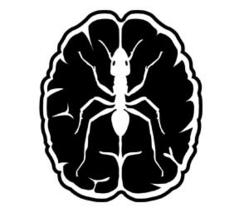 Minecraft meets Warcraft in this insect inspired MMO
Ottawa, ON (PRWEB) March 13, 2012
BlackCherry Digital Media Inc. has announced the launch of their Kickstarter crowd-funding campaign for the unique MMO concept, 'The Ant Experiment'. 'The Ant Experiment' will attempt to revolutionize the traditional MMO framework that puts the player in the role of a human or human-form character. "The cool thing about this game is that it will let the player be the ant," says CEO John Mark Seck. "We want to give players an authentic ant experience by challenging them to work together to solve problems, build a massive colony, and grow their colony's influence in this online ant world. We describe it as 'Minecraft meets Warcraft'."
The campaign is supported by a hilarious video from Juno award winning director Anthony Seck (Feist; 'Honey, Honey', 'Look At What The Light Did Now').
'The Ant Experiment' will be an immersive 3D game built using the Unity3D engine. The gameplay experience will be open-ended, letting players creatively modify the game environment to the best of their ability. Many of the tasks will be cooperative in nature, such as building the colony's nest, foraging for food, protecting their queen, and going to war with other ant colonies. As more people enroll and the game expands, BlackCherry will introduce other creative aspects based on player feedback.
BlackCherry is working closely with associate and L.A.-based producer Dane Allan Smith to get the campaign off the ground. "BlackCherry's latest game promises to be a virtual interactive world that we hope users will revel in. I am excited about being a part of the team that is bringing you the Ant Experiment".
The goal of raising USD $300 000 for this project is a modest amount for an MMORPG. "We know that most MMOs have budgets that run into the millions, but we're independent game developers, and we know how to stretch a buck to make a great game on a tight budget," says John Mark.
The 'Ant Experiment' will be made available online for Mac and PC, and on iOS and Android, for December 2012.
To contribute to The Ant Experiment KickStarter campaign, visit:
http://www.kickstarter.com/projects/1774852484/the-ant-experiment-an-mmo?ref=card
About BlackCherry Digital Media Inc.
Founded in 2004, BlackCherry is an Ottawa-based independent game studio that focuses on developing high-quality games for education and entertainment. BlackCherry's experienced and talented team of designers, programmers, and artists uses the latest tools like Android, FLASH and Unity 3D to create virtual worlds and online experiences that both engage players and stand out from the pack.
To learn more about BlackCherry Digital Media Inc., visit: http://www.blackcherrydm.com
For more information, contact:
Marcos Gomez
Manager Business Development
(613) 276-8495
mgomez(at)blackcherrydm(dot)com