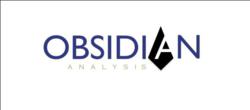 "Obsidian is delighted to have Thomas Park join our exercise and analytical team. For over a decade we have worked together while Tom was doing great things in FEMA, DHS, and then industry. It is our good fortune now to have him join Obsidian."
Washington, DC (PRWEB) March 12, 2012
Obsidian Analysis, Inc. announced today that Thomas Park has joined the firm as a Senior Specialist. Mr. Park brings extensive practical and analytical homeland security experience to Obsidian. Mr. Park has served in managerial positions in the Department of Homeland Security (DHS), Federal Emergency Management Agency (FEMA), and the private sector.
As a Senior Specialist at Obsidian, Tom Park provides subject matter expertise and project management in the areas of risk analysis, planning, program evaluation, and exercises. Among other efforts, Park will oversee Obsidian's National Level Exercise support to the intelligence and law enforcement communities.
"Obsidian is delighted to have Tom join our exercise and analytical team. For over a decade we have worked together while Tom was doing great things in FEMA, DHS, and then industry. It is our good fortune now to have him join Obsidian."
Mr. Park joins Obsidian from CENTRA Technology, where he led a team supporting DHS's Office of Risk Management and Analysis and most recently served as an analyst at the DHS Homeland Infrastructure Threat and Risk Analysis Center (HITRAC). Prior to that, Tom coordinated DHS exercise planning and participation as part of the DHS Operational Integration Staff. He began his career at FEMA, where he held a number of operational positions, including serving on the National Emergency Response Team (ERT-N) and the Federal Bureau of Investigation's (FBI) Domestic Emergency Support Team (DEST).
Park earned a Masters degree as a Fulbright Scholar at Pontificia Universidad Javeriana in Bogota, Colombia. He earned a Bachelor of Arts from Rhodes College.
About Obsidian Analysis
Obsidian Analysis, Inc. is a Washington, D.C-based small business that provides high-quality analytical, policy, and exercise services to decision-makers across the homeland security and national security communities. Obsidian was founded by Dr. Kevin P. O'Prey and Matthew Travis. For more information visit: http://www.obsidiandc.com
###