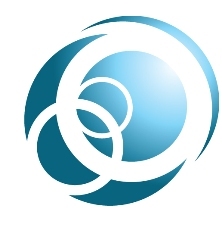 We are thrilled for those clients to finally start maximising their success with big returns from establishing a dominant online presence.
Perth, Western Australia (PRWEB) March 12, 2012
Oracle Digital, recognised as the top SEO Company in Australia, has initiated yet another extensive campaign for highly technical online marketing strategies proven to help building and property development businesses gain a wider audience as the number of Australian people looking for properties is on a big rebound.
After quite a disparaging downhill slide from 2011, the Australian new home and building industry is currently on the upswing. This time, statistics suggests that it is seriously taking a turn for the better. The Australian Bureau of Statistics has recently released the approval list of seasonally adjusted estimate for total dwellings in the country, which grew to about 0.9%. On the other hand, the estimated trend for private sector houses approval has likewise improved, increasing by 0.1% in January after declining for 24 months.
Sources have shown that Australian consumers today are persistently relying on the internet for their personal preferences. Consumers are conducting their research and making purchasing decisions based on a company's dominant online presence. And the property sector is no exception.
Lauren O'Connor, Marketing Manager of 4Land Property Group, has confirmed these reports. She said, "We have definitely noticed a significant increase in consumer enquiries online over the past few months. Our enquiries have risen by over 50% since we began to achieve our benchmark goals online. We recently enjoyed our biggest weekend ever for new home enquires. 4Land has always placed a huge emphasis towards our online marketing and it is pleasing for our company to be in such a powerful position moving into these very exciting times ahead in the Perth property market."
In view of this, many now consider it imperative that building a website is simply not enough anymore. According to marketing experts, one must use the appropriate online marketing strategies and the most up to date technologies in order to maximise online earnings for a company.
James Corby, Director of Business Development for Oracle Digital, supports this claim. He said, "We have an amazing group of clients from the building and property sectors that we have worked with through the down time in the Australian housing market. We are thrilled for those clients to finally start maximising their success with big returns from establishing a dominant online presence."
Corby further added that it would be more advantageous for businesses to seek the assistance from well-established SEO experts in order to maximise profits and minimise problems. According to him, "The mechanics for building a successful online presence has changed dramatically over the past year or two. There are so many different platforms and layers of marketing to utilise online. Choosing the correct strategy at the right time is paramount, and we have delivered that for our clients."
It is because of this dedication to help the business industry that Oracle Digital has come out with its new SEO services for the benefit of its current and prospective clients.
Oracle Digital is an expert SEO Company in Perth, Western Australia that has been offering their services in Adelaide, Brisbane, Melbourne, and Sydney. For inquiries and more information, call them at 1300 899 851 or visit their website at http://www.oracledigital.com.au.