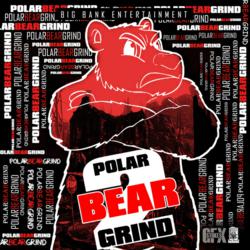 Miami, FL (PRWEB) March 14, 2012
Hip hop artist Flaco recently released his mixtape "Polarbeargrind 2." Coast 2 Coast Mixtapes presents the project in association with Big Bank Entertainment. It is now available for free download. "Polarbeargrind 2" features Flaco on tracks with guest artist appearances from Suade, Spade, Timmy Mac, Cola-D, Pheeno, Mr. Clasyc, Young Trapp, Frank Soul, Ben Jamin, Gold, and Kik.
Flaco is a hip hop artist from the town of Castleberry, AL. Coming from such a small place, he coined the phrase "small town, big dreams" to apply to his own life. Because of his parents' divorce, Flaco traveled to and through a number of different places, exposing him to various cultures that influence his music. He has been in love with music from before he can even remember. His mother was a dancer, and he used to try to write songs for his aunt, who was a singer. As he grew and evolved, so did the type and manner of music he composed. With influences ranging from Jay-Z, Nas, and Big L, to OutKast, Lupe Fiasco, and Juvenile, Flaco states that he just "loves good music."
The Polarbeargrind initiative came about as a way in which Flaco lives his life, which naturally spilled over into his music. A polar bear will sit in the same spot for hours, and even days, at a time, anticipating that his patience will pay off—and it usually does. The animal's belief beyond believing that its time will come inspires Flaco. He is currently working on "Polarbeargrind 3" with DJ Romearound, as well as his album, White Collar Crimes, which will be available on iTunes. In addition, he is working with Pinehead Ent. (Stokesworks) on the Polarbeargrind Initiative DVD.
"Polarbeargrind 2" is available for free streaming and download at http://coast2coastmixtapes.com/mixtapes/mixtapedetail.aspx/flaco-polarbeargrind-2.