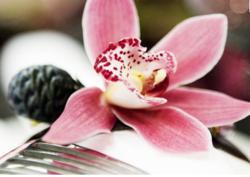 (PRWEB UK) 17 March 2012
Unless you have been lucky enough to have received a spa day or spa discount vouchers as a gift, it is unlikely that you would have otherwise been able to afford such an indulgent treat. This is because most spa packages are extremely expensive, even for just one or two treatments.
As you well know, Mother's Day is coming up very soon, and most mums would absolutely love to go on a spa day or even a weekend as part of their gift. Most mums work very hard, either balancing home and work life or running around after the kids all day.
To reward your mum for years of hard work and self-sacrifice, it would be a lovely idea to send her on a relaxing, indulgent break, where she can be pampered, massaged and beautified to her heart's content.
The only problem is – most of us can't afford to buy spa packages for our mums. Or can we? At the moment, there are certain deals and offers on at some of the best spas all over the country. You don't even need to travel very far, as there are likely to be hotels and smaller spas offering the same treatments as dedicated spa retreats right on your doorstep.
All you need to do is search online for health and beauty discount codes, and keep a look out for spa deals. These types of money off coupons are extremely popular, so you will need to be fast in snapping one of these up as soon as you see them.