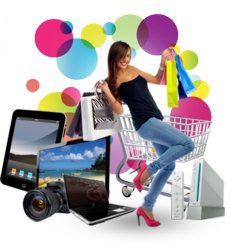 Pisobid is a fun and exciting site that keeps bringing me back!
Manila, Philippines (PRWEB) March 12, 2012
Pisobid recently released a new version of its acclaimed website where consumers save over 99% on the latest brand new cameras, laptops, gadgets, television sets, luxury handbags, vacation packages and more.
PisoBid is the #1 entertainment shopping site in the Philippines and also the country's fastest growing website with over 15 million page views, 150 million post views and over 329,000 Facebook fans. Since its launch, Pisobid has delivered over 3,300 brand new items and also savings in excess of 20 million pesos to its fast growing base of extremely satisfied customers.
"Pisobid is a fun and exciting site that keeps bringing me back! it's definitely worth your time. I'd advise everyone to give it a try! You'll be glad you did," tells Ms. Joy Tomas, a multiple Pisobid winner in one of her testimonials.
On Pisobid, consumers always save 99% off. This differs from group buying sites like Metrodeal, Ensogo, CashCashPinoy, and Groupon which typically only offer discounts from 30% to 60% off. The typical Pisobid visitor spends more than 15 minutes on the site with many spending hours and effectively replacing their prime-time television viewing with Pisobid.
With almost a year of entertainment shopping experience, Pisobid.com continues developing their site to further accommodate their growing number of members. "We are always developing new ways to cater members old and new alike. With our most recent version, we made many improvements to continue making our site the safest in online shopping and also a very user friendly, easy-to-understand experience," shares Pisobid's COO.
The website represents, to the thousands of Pisobid members, a refreshing change to online shopping in the Philippines. Excitement and Affordability - proves to be Pisobid.com's trademark. "Our goal is to give the people a chance to get items at super low price and also to become a source of great entertainment." Pisobid offers more payment methods than any other website in the Philippines and allows users to pay with both cash and many forms of electronic paying such as paypal, credit card, debit card, and online bank transfer
To join Pisobid and start availing of all the great bargains deals, you can sign up for free today and also receive 5 free bids when you join.