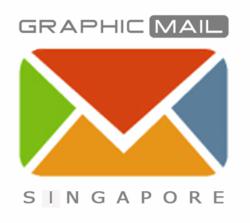 Our vision is to lead GraphicMail Singapore to be the choice for all business owners when it comes to email and mobile marketing.
(PRWEB) March 14, 2012
Quattro Internet Solutions pty (ltd), t/a GraphicMail, a leading brand in the hosted email marketing software sector, has today announced the acquisition of a new email and mobile marketing franchise on the Singapore market.
GraphicMail has partnered with Singapore's SME Guru to deliver highly competitive email and mobile marketing services to South East Asia. SME Guru, headed by owner Terence NG, is a consultancy firm providing financial, basic infrastructure, human resources and web development services and solutions to small and medium-size business owners in South East Asia. SME Guru is currently expanding into becoming an online SME business portal, acting as a bridge between business owners and customers; integrating technologies, new concepts and approaches to engage clients.
Singapore has gained a reputation for its excellent infrastructure and a truly progressive telecommunications market over the past three decades. The nation prides itself on the way it has embraced the Internet, aggressively adopting a leadership role in the Asia-Pacific region. The Singapore Internet market has continued to develop, overcoming a declining economic period. The mobile market in Singapore is characterized by innovation and a high smart-phone penetration rate. Coming into 2011, 3G mobile subscriptions comprised some 66% of the total mobile subscriber base of almost eight million. Additionally, Singapore has the lowest mobile cost to consumer prices in the world, according to the most recent ICT development index.
Says Terence NG, "Over the past 5 years, we have been growing progressively and we are proud to introduce GraphicMail as a leading email marketing service provider (ESP) in Singapore. Our vision is to lead GraphicMail Singapore to be the choice for all business owners when it comes to email and mobile marketing. We aim to establish ourselves firmly by offering the most competitive pricing, services and technology available today. With this mission in mind, we are very pleased to have found GraphicMail's fantastic platform."
The South East Asia market is challenging due to its diverse cultures and languages. GraphicMail Singapore will translate that challenge into opportunities for growth. Currently, GraphicMail is supported in 18 countries and is available in 10 languages. Penetrating this market will expand GraphicMail's language support and global presence as a whole.
About GraphicMail
GraphicMail is a hosted email marketing solution offering integrated email, mobile and social media marketing software. We give clients access to the tools they need to create, manage and monitor their own email and mobile marketing campaign. GraphicMail's hosted email marketing solution is used by customers such as Shell, Siemens, Europcar and the American Medical Association since 2002. Follow GraphicMail Singapore on Twitter via @graphicmailsg, and Facebook via their graphicmailsg profile.
GraphicMail is looking to establish more franchises within its organization. For further information, prospective franchisees can contact us at marketing(at)graphicmail(dot)com. GraphicMail Singapore can be reached at sales(at)graphicmail(dot)com, or by dialing +(65) 9889 4315.