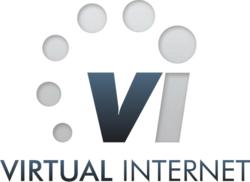 "We're able to focus on delivering a great shopping experience to our customers, safe in the knowledge that Virtual Internet are providing a stable and sound server infrastructure and managed services to meet our visitor demand," - says Libby Low
London, England (PRWEB UK) 13 March 2012
Minnies Boutique approached Virtual Internet looking for a hosting solution that would deliver high website uptime, resilience, and performance.
The online version of the Brentwood Essex boutique owned by The Only Way is Essex stars, Sam and Billie Faiers alongside Libby Low and Suzanne Wells, received an unprecedented amount of web traffic leading up to and on the day of its retail site launch at the end of September 2011.
"With 35,000 fans already subscribed to receive news and information on the launch of our site, we knew the online boutique was going to be popular when it went live," says Libby Low, Minnies Boutique Managing Director. "It was vital that our web hosting platform could support the large volume of customers accessing the site 24/7 from around the world."
The day Minnies Boutique was set to launch online, it was receiving approximately 46,000 hits per hour to the website holding page.
"Had Minnies Boutique selected a dedicated sever for hosting their website, it's likely that they would have rapidly outgrown the server capacity" comments Virtual Internet managing director, Patrick McCarthy, "but with a cloud-based hosting solution, capacity is quickly scaled up as needed without Minnies needing to buy their own costly hardware or hire the technical expertise to support the infrastructure. We're delighted to play a part in helping Minnies achieve their business goals online."
By outsourcing their web hosting requirements to an Infrastructure-as-a-Service provider, Minnies Boutique benefits from a modular growth model, meaning they can purchase the capacity and features they require today rather than having to make long term predictions as to their future growth which can lead to wasted resource and unnecessary spends.
With Minnies opting for a managed service wrap to their cloud solution, Virtual Internet takes care of all the technical maintenance, modifications, and updates that Minnies requires.
"The cloud hosting solution that Virtual Internet has built for Minnies Boutique has been faultless. We're able to focus on delivering a great shopping experience to our customers, safe in the knowledge that Virtual Internet are providing a stable and sound server infrastructure and managed services to meet our visitor demand," says Low.
The boutique site continues to see significant bursts in traffic, especially with TV and press coverage of its high-profile owners, as well as the huge production line behind the scenes that goes into making Minnies the fast growing fashion company and brand it is. Minnies continues to grow from strength to strength every day, with a constantly growing team working endlessly to give their customers a service, which is nothing but the best. The Minnies brand has lots of exciting projects in the pipeline, and hope to fill the gap in the market which they feel is missing!
About VIRTUAL INTERNET
Virtual Internet (VI) is a leading provider of high availability hosting solutions. Since Virtual Internet was founded in 1996, its philosophy has been to work with world-class technology providers to deliver the best hosting services available. With VI, you're guaranteed a reliable platform without having to manage the infrastructure that goes with it. We specialise in public and private cloud hosting and make a point of offering maximum flexibility, with tailored service level agreements. For more information, visit http://www.vi.net.
About MINNIES BOUTIQUE
A family run business that was created in the spring of 2011, Minnies has been a huge success story to date. Set-up by two of the stars from ITV2's mega-hit show 'The Only Way is Essex' – Sam and Billie Faiers – this exclusive boutique has already revolutionized the fashion habits of Essex and beyond. And this is just the beginning…For more information visit http://www.minnies-boutique.co.uk.