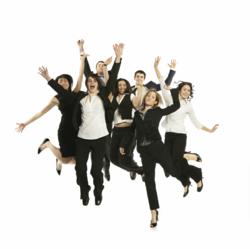 The award winning accounting software from IRIS Accounting and Business Solutions includes a number of key changes driven by IRIS Exchequer customers and designed to provide the best possible experience with the IRIS Exchequer product
(PRWEB UK) 14 March 2012
IRIS Exchequer v6.9 launched - the eagerly anticipated IRIS Exchequer v6.9 is now on general release. The award winning accounting software from IRIS Accounting and Business Solutions includes a number of key changes driven by IRIS Exchequer customers and designed to provide the best possible experience with the IRIS Exchequer product.
This first release of 2012 delivers an expansion to the number of user defined fields across the core areas of the system. The increase from 4 to 10 fields opens up more reporting opportunities and allows customers to record and interact with additional information on transactions, trader records, job and stock records - essential to day to day business operations. IRIS Exchequer v6.9 also introduces a data entry audit that adds a date, time and user stamp to transactions, traders, job and stock records and whether the record was created or edited.
The MS SQL edition benefits from additional performance improvements around reporting with a further five commonly used standard library reports being refactored.
Paul Sparkes, Product Director of IRIS Accounting and Business Solutions, comments, "Our latest upgrade will enable our customers to enjoy an even more responsive system. We pride ourselves on our award-winning products and reputation for innovation – in fact, we've doubled our team of developers over the past year to ensure we continue driving this innovation forward and ensure our customers continue to have the essential tools in place to increase their efficiency and gain invaluable business insight."
"IRIS Exchequer customers migrating to or upgrading from previous editions of IRIS Exchequer will experience an even more reactive system in particular the navigation through core areas - all as a result of the enhancements made to data retrieval via the Exchequer interface."
To upgrade straight to v6.9 customers should call IRIS Exchequer on 0844 815 5590 or speak with their Client Development Manager.
For a chance to preview Exchequer v6.9 please visit the presentation on Slideshare.
About IRIS Exchequer:
IRIS Exchequer is a mid-market business and finance management solution that has received a number of awards over the years. Awards success includes winning 'Financial Software Provider of the Year' in the Real Finance/CBI FDs' Excellence Awards 2011, 2008, 2006 and 2005.
IRIS Exchequer was named the 'Best rated accounting product catering for businesses in the medium range' in an authoritative survey by the ICAEW (Institute of Chartered Accountants in England and Wales), the industry body which also accredits IRIS Exchequer.
To find out more about IRIS Exchequer http://www.exchequer.com/
For further information, please contact:
IRIS Accounting & Business Solutions
0844 815 5600
0844 815 5592
http://www.exchequer.com