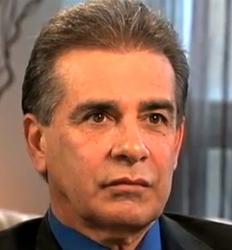 Dr. Niccole Featured on 20/20
Orange County, CA. (PRWEB) March 12, 2012
Dr. Michael Niccole, founder and medical director of CosmetiCare, one of the most prestigious names in cosmetic surgery, was recently featured on an ABC's 20/20 episode, "The Cutting Edge". In the episode he discusses modern cosmetic treatments and their growing popularity with the younger and older generations. In his recent appearance Dr. Niccole shared his views about modern cosmetic procedures including nose surgery (rhinoplasty) and eyelid surgery (blepharoplasty). According to Dr. Niccole, when it comes to modern cosmetic surgery procedures, age isn't all that matters.
During the episode Dr. Niccole explains how he has performed nose surgery and breast enhancement surgery on his own adopted daughters at very young age making many people ask what is too young or too old for plastic surgery? Due to the growing popularity of these modern cosmetic procedures, many of the teenagers today look forward to enhancing their beauty through many of these treatments. Cosmetic procedures like botox, skin smoothening and tightening, nose surgery (rhinoplasty) and breast augmentation surgery are rapidly growing among teenagers at a very young age. Dr. Niccole emphasized that younger generations are going ahead with these surgical procedures as they want to maintain their youth and beauty.
While Dr. Niccole is performing cosmetic procedures on the younger generation, he is also handling the other end of the spectrum by helping seniors in regaining their youthful appearance. The episode of ABC's 20/20 also focuses on Dr. Niccole performing a breast augmentation surgery on an 83 year old woman. At the age of 83, with grandchildren and great grandchildren, Dr. Niccole decided to undergo the breast surgery after he assessed and approved her overall health. After having a successful breast implant surgery, she decided to further improve her looks with a nose surgery, eyelid surgery amongst a few other procedures.
According to experts, anytime in life you decide to have cosmetic surgery, your overall health is the most important factor. Cosmetic surgery is a wonderful way to help you look the way you feel.
If you would like more information about this topic, or would like to schedule a free consultation with CosmetiCare, please call the Newport Beach office (949) 718-6900 or the Long Beach office (562) 595-1793. CosmetiCare has two locations: 1101 Bayside Drive Suite 100, Newport Beach, CA 92625-1703 & 2664 Atlantic Avenue, Long Beach, CA 90806.
###