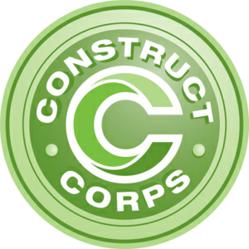 (PRWEB) March 14, 2012
Free Labor
Order any number of workers from Construct Corps and receive the first 8 hrs at no charge when the workers are used for 40hrs or more. Each staffed worker also has an 8hr satisfaction guarantee. This means if the customer is not completely satisfied with every worker after the first 8hrs, Construct Corps will replace him at no charge.
Free Mobile Office/Site Trailer/Storage Containers
Through a preferred provider, Construct Corps will pay the costs of mobile offices, site trailers, and/or site storage containers when labor is provided by Construct Corps. Dollar value of the modular space credits are based on the amount of labor used.
These offers are not exclusive of each other and may be combined. To take advantage of these great cost saving opportunities call 866-532-6777 x 217 or email info(at)constructcorps(dot)com.
Construct Corps is a skilled trades staffing firm that supplies qualified workers to companies in the construction, manufacturing, marine, environmental, and disaster restoration industries throughout the US. Based in Tampa, FL, Construct Corps has a unique centralized operations center that allows the company to recruit, qualify, and staff workers in any location. This frees companies from the burden of paying travel expense, utilizing multiple firms, or having multiple points of contact to staff remote projects. Construct Corps prides itself on its flexibility, it ability to adapt to the needs and circumstances of each individual contractor or organization. With a flexible rate structure that is built around your budget, Construct Corps is confident that it can meet your customer service and price point requirements. For additional information go to http://www.constructcorps.com or call 866-532-6777.