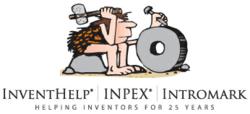 Pittsburgh, PA (PRWEB) March 14, 2012
InventHelp®, America's largest invention submission company, announces that one of its clients, an inventor from Oregon, has designed a board game that combines elements of chess, card games and real-time strategy video games. This invention is patented.
The "Reign of War" game would challenge players to gather resources, build structures and engage in battles. The game could provide fast-paced entertainment with a new twist. Reign of War would be easy for individuals of all ages to play and would include an expandable feature for customized game play.
Reign of War would consist of a game set that would include honeycomb-shaped plastic board pieces, a Juggernaut race, a Scython race, a map pack, player cards, counter boxes and a rule book. Each race would contain structure, add-on and unit models, counters, health pegs and cards. The map pack would contain pieces that would enable players to set up, pre-set or custom-design battlefields. Game cards would represent the statistics of each game piece and the abilities of each player. Tokens represent game resources, command points and status effects used during game play. Each piece can be customized with small attachable accessories, which allow it to perform various operations or be upgraded.
InventHelp® is attempting to submit the invention to companies for review. If substantial interest is expressed, the company will attempt to negotiate for a sale or royalties for the inventor. For more information, telephone Dept 08-PTL-262 at (800) 851-6030.
Manufacturers interested in reviewing additional inventions and new product ideas can contact InventHelp's marketing partner Intromark by filling out an online request to review new product ideas here.
###