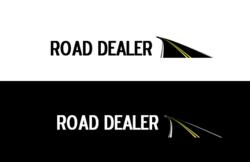 Chicago, Illinois (PRWEB) March 13, 2012
Road Dealer is proud to announce the appointment of two advisory board members to assist in its continued success. Road Dealer, an automotive corporation working exclusively with dealers to assist them in buying and selling wholesale used cars online with no transaction fees, is enthused to welcome Ken Potter, Chief Revenue Officer of Sure Sale and Randy Rohrman, who started a successful career in the Bob Rohrman Auto Group.
Road Dealer was formed with the plan there was a better way to move used inventory off a dealer's lot. Transportation, commission and auction fees were rising and technology was advancing. Road Dealer now services hundreds of dealers in the Midwest with an average of 5000 used vehicles. Road Dealer is a true inventory sourcing tool for all dealers across the nation.
Founder, Jim Battista feels confident that Potter and Rohrman's decades of automotive expertise will bring more than just automotive experience to the board.
"Ken and Randy have been in the automotive business a long time and getting to know them over the years really excites me to have them as part of the team. They are great guys and bring in depth knowledge to Road Dealer," said Battista
A true automotive veteran, Rohrman has run multiple dealerships and comes from an automotive industry family.
"It's an honor to be selected to Road Dealer's advisory board. I look forward in becoming a part of their continued growth and success. As a dealer, we all know the importance of controlling our inventories and watching our expenses. Road Dealer is beneficial in doing both," said Rohrman
With extensive and successful digital automotive experience, Potter will offer an innovative edge to Road Dealer.
"I am encouraged to help Jim build upon his dream because he has the best of intentions for dealers and we all truly want to create something positive for dealers, not something to just sell them," said Potter.
"With our team assembled, on the road and in dealerships every day, I know that Road Dealer is helping dealerships. Our recent advisory board appointments are true automotive leaders and Road Dealer is extremely proud to not only welcome them, but build our company with them," said Battista
For more information about Road Dealer, please visit http://www.roaddealer.com