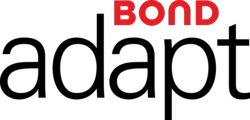 Atlanta, GA (PRWEB) March 13, 2012
Bond International Software, http://www.Bond-US.com, the global leader in recruiting and staffing software, announced today the newest job distribution and social media enhancements to Bond Adapt. This cloud computing SaaS release includes major improvements to Bond's web-based solution that boost recruiter efficiency by reaching more talent on the web through job distribution integrations and via social networks.
Enhanced Job Posting Capabilities with Integrations to Indeed and Jobmagic
The most anticipated enhancements with this release include integrations with Indeed (http://www.indeed.com) and Jobmagic (http://www.jobmagic.com).
Bond Adapt recruiting and staffing software has added the ability to distribute jobs to Indeed.com, the #1 job site worldwide. The integration allows users to easily distribute jobs to Indeed, and will provide the ability to sponsor these jobs for additional exposure. "The integration between Bond Adapt and Indeed gives staffing managers a seamless way to increase the visibility of their jobs to over 60 million job seekers that use Indeed each month," said Sam Fitzroy, Director of Alliances at Indeed.
The Jobmagic integration allows recruiters to reach candidates on Facebook, LinkedIn, Twitter, and 300 other social networks directly from Bond Adapt. This means an enormous increase in the visibility of job postings, and the individual staffing company's brand, as Facebook alone has over 850 million active potential candidates. Jobmagic's powerful referral hiring and job publishing technologies make the social recruiting process easy and efficient. "Jobmagic's platform gives staffing companies a strong competitive advantage in efficient recruiting of unique candidates," said Jindrich Liska, CEO of Jobmagic. "We are thrilled to work with Bond to create a more powerful presence for any staffing company within the social media talent pool."
Steve Taylor, President and CEO of Bond U.S., noted the importance of these integrations for recruiters in today's recruitment sector, saying, "In today's challenging employment market, it's vital that recruiters have the tools they need to cut wasted effort and improve their ability to respond to customer recruiting needs. Bond Adapt's new integrations improve the speed and effectiveness of candidate sourcing and marketing. Recruiters and their managers now have even better tools for productive and profitable staffing and recruiting."
For more information on Bond Adapt staffing and recruiting software or to schedule a demonstration, please click http://www.bondadapt-us.com or call 800-318-4983.
About Bond International Software
London stock market-listed Bond International Software (BDI) is a global provider of recruitment and human capital management (HCM) software and services. Bond is the largest, and most established, global specialist in staffing software worldwide and is a rapidly growing provider of web-based and multi-lingual e-recruitment and talent acquisition software to the corporate market. Bond also provides established HR and payroll software and outsourcing services directly to both the public and private sectors.
Established in 1973 and listed on the London Stock Exchange since 1997, Bond has over 35 years' experience in the development and creation of products and services that have become industry standards. Headquartered in the United Kingdom, the Group also has offices in the United States, Australia, Canada, South Africa, Japan, Hong Kong and Peru - with a global team of nearly 500 employees, more than 3,500 customers and over 100,000 users. For more information please visit http://www.bondinternationalsoftware.com.
Bond International Software, Inc. is the U.S. operating company for Bond, with headquarters in Atlanta, Georgia and offices in Richmond, Virginia and Bloomington, Minnesota. The Bond U.S. operations, with more than 100 employees, support nearly 800 customers and over 22,000 users. For more information please visit http://www.bond-us.com.
For further information, please contact:
Tim Giehll
Chief Marketing & Strategy Officer
Bond International Software, Inc.
tim(dot)giehll(at)bond-us(dot)com
1-800-456-5660 X240
http://www.bond-us.com
About Jobmagic
Jobmagic, the leader in social media recruiting, helps companies to reach the best talent on Facebook, Twitter, LinkedIn and 300 other social networks. Jobmagic's comprehensive platform includes advanced technologies for social media sourcing, social media optimization, automatic job publishing to social media, referral hiring, talent network management and semantic profile-based matching. Jobmagic is used by companies of all sizes, from Fortune 500 to startups, across all industries from retail to healthcare, and by direct employers as well as staffing and recruiting firms. For more information please visit http://www.jobmagic.com.
About Indeed
Indeed is the #1 job site worldwide, with over 60 million unique visitors and 1 billion job searches per month. Indeed is available in more than 50 countries and 26 languages, covering 94% of global GDP. Since 2004, Indeed has given job seekers free access to millions of jobs from thousands of company websites and job boards. As the leading pay-for-performance recruitment advertising network, Indeed drives millions of targeted applicants to jobs in every field and is the most cost-effective source of candidates for thousands of companies. Indeed is a privately held company founded by Paul Forster and Rony Kahan, with investors including The New York Times Company, Allen & Company, and Union Square Ventures. Indeed has offices in Austin, TX, Dublin, IE, London, UK, Mountain View, CA, New York, NY, and Stamford, CT. For more information, visit http://www.indeed.com.
# # #