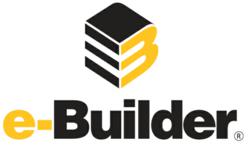 With nearly half of the top 10 Universities already using e‐ Builder, the addition of another leading higher education institution builds upon our commitment to deliver best demonstrated practices that produce real results
Ft. Lauderdale, FL (PRWEB) March 13, 2012
e‐Builder, the number one provider of integrated capital program and project management software to colleges and universities, announced today that The University of Southern California has selected e‐Builder Enterprise to standardize their capital project planning, design, and construction processes. USC will leverage e‐Builder Enterprise's flexibility, ease‐of‐use and deep module integration to enable a phased rollout to their construction management teams. By phasing the rollout, USC will quickly realize the benefits of consistent project communications, process management, and project controls while maintaining team productivity.
USC's Capital Construction Development, Facilities Management and Real Estate Teams are responsible for managing over 400 projects a year ranging from small renovations to major capital projects managed by a team of 30 project managers with a substantial annual capital project budget. The team required a system that would help them enable more methodical cost controls, as well as provide better visibility into project costs for the university's administrators.
USC is standardizing business processes across their entire capital projects portfolio so they can be codified into e‐Builder to reduce risk. As a result, e‐Builder Enterprise will allow USC's Capital Construction Development, Facilities Management and Real Estate Teams to establish consistent and measurable business processes that can be refined as USC's requirements evolve. e‐Builder will also serve as the collaboration and communications hub to ensure all project‐related information is stored in a safe, easily accessible, and auditable database.
USC will also use e‐Builder Enterprise's Planning Module to help the University develop, prioritize and approve new capital plans. This module tracks the evolution of their capital plans, ensuring the team has complete visibility and supporting documentation for each change as it occurs. The e‐Builder Enterprise Planning Module centralizes all information related to the capital plan, including design information, topographical studies, feasibility studies, and more. The built‐in integration between e‐Builder's Cost and Planning modules enables USC's Capital Construction Development, Facilities Management and Real Estate Teams to leverage past project cost information, and use this data to develop more accurate estimates.
"With nearly half of the top 10 Universities, as ranked by US News & World Report, already using e‐ Builder, the addition of another leading higher education institution builds upon our commitment to deliver best demonstrated practices that produce real results" says Jonathan Antevy, CEO of e‐Builder, Inc.
About USC
The University of Southern California is one of the world's leading private research universities. An anchor institution in Los Angeles, a global center for arts, technology and international trade, USC enrolls more international students than any other U.S. university and offers extensive opportunities for internships and study abroad. With a strong tradition of integrating liberal and professional education, USC fosters a vibrant culture of public service and encourages students to cross academic as well as geographic boundaries in their pursuit of knowledge.
About e‐Builder
e‐Builder is the leading provider of integrated capital program management software and construction management software for top facility owners and the companies that act on their behalf. The company's flagship product, e‐Builder Enterprise, improves capital project execution, resulting in increased productivity and quality, reduced cost, and faster project delivery. Since 1995, e‐Builder's technology leadership and construction industry focus has provided thousands of global companies, government agencies, and healthcare and educational institutions managing billions of dollars in capital programs with solutions to improve the plan, build, and operate lifecycle. The company is privately held and headquartered in Fort Lauderdale, Florida. For more information, visit http://www.e-builder.net/.