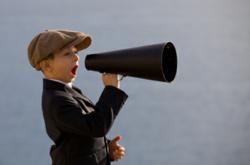 Popular movies today take the viewer back to a simpler time when hard work and a full heart could really take you places.
Mount Kisco, New York (PRWEB) March 15, 2012
The Academy Awards were presented a few weeks ago showcasing a number of exceptional films of 2011. Looking at the Oscar winners and nominees, many film experts like Martin Scorsese and Charles Bernstein pointed out that a number of these movies offered an element of nostalgia not generally typical of the Academy Awards.
Who would have ever guessed in an age where Hollywood can create the biggest explosions, goriest makeup, wildest police chases, creepiest psychological thrillers and most believable science fiction characters, a silent, black and white dramatic comedy would take Best Picture. This is the first time a silent film has won Best Picture since 1929.
Just a few years ago, the talk was all about the above ideas. Nominees and winners included The Departed, Michael Clayton, Babel, Blood Diamond and many others that kept viewers at the edge of their seat to see just how bad that bad guy could be! This year, there were a number of feel-good tear jerking films with universal plots and classic styles. Not to mention many of these films actually take place in a completely different era. The Artist, My Week with Marilyn, Hugo, The Help and notable others take the viewer back to a simpler time when hard work and a full heart could really take you places.
It seems these movies were directed to remind or educate viewers about a time when the quality of one's life wasn't affected by internet speed or global warming. And it seems that viewers are more than happy to break from their smart phones to relive these days with some lovable characters that we can admire and learn from.
Psychologists from Massachusetts School of Professional Psychology have noted that this all makes sense given the political and economical instability at home. Many times, movies goers are seeking escapism, says Massachusetts Psychologist Jennifer Yalof. This is the idea that you can remove yourself from your current reality and take on the emotions of others. It can be argued that corporate bullies, international warfare, political corruptness and the just-getting-by lifestyle are just a little too real.
We are seeing resurgence in retro-style contemporary films as well as old time shows and movies. Given the economic situation, Pete Hammond points out that the humor and drama viewers are looking for are similar to the tastes of the Great Depression. That's why more and more people are looking to classic favorites like full movies of Charlie Chaplin and The 3 Stooges episodes.
Now seeing these old classic films and shows is easier than ever. Reel Vintage offers high-quality classic movies and television series on DVD to share with friends and family well into the 21st century. Reel Vintage also offers classics from the 30's, 40's and 50's. Reel Vintage offers top-quality shows and movies that will melt your heart and make you smile.
About the Author: Reel Vintage specializes in rare and hard to find collections and makes an effort to provide the largest and most complete collection of classic TV series anywhere on the web. Our mission is to deliver a variety of entertainment media from the Golden Age of cinema in a high quality format.