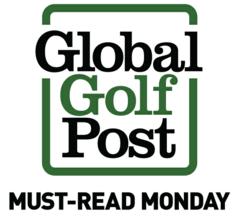 Winter Park, Fla. (PRWEB) March 13, 2012
In a wide-ranging interview with Editor-In-Chief Brian Hewitt, Butch Harmon observed that Tiger Woods is unlikely to return to the form he displayed in 2000-2001, when Harmon was his swing coach.
"I don't think any one player can dominate like he did then," says Harmon. "Equipment has changed. It's different times. That was 12 years ago. Players have changed. Tiger has changed. His body is different. He's had, what, two or three surgeries since then?"
(Editor's note: The interview was conducted before Woods was forced to withdraw from the WGC-Cadillac Championship at Doral on Sunday with what he termed a left Achilles tendon problem.)
Harmon also observed that Bubba Watson has the best hands of any modern-day player he has seen.
"When you look at his swing on film, you wouldn't think he could break 80," Harmon said. "Watch him play and he is a phenomenal player. He does it all with his hands."
Harmon, currently Phil Mickelson's swing coach, also pointed out that Phil plays his best when he dials it back a little bit.
"I think he plays more under control in tough weather conditions or wind conditions," Harmon observed. "You don't see him jumping off the ground, trying to bomb the drive over a bunker or something like that. You see him take what the course gives him. He takes what the weather gives him and I think his concentration level is so much better that way because he gets away from 100 percent aggressive play."
Finally, Harmon divulged what Ben Hogan's "secret" was. Harmon says his father, the legendary teacher and Masters champion Claude Harmon who was Hogan's close friend, told Butch that the secret involved the "cupping" of his left wrist.
The complete interview can be found in the March 12 issue of Global Golf Post.
About Global Golf Post
Global Golf Post is the first digital weekly golf news publication in the world that offers the passionate golf enthusiast an extraordinary online experience that can be accessed across all major devices. Founded in 2010 and headquartered in Winter Park, Fla., The Post is delivered Monday morning 50 weeks a year to the email boxes of its global golf audience.
For more information, please contact Heather Osborne at heather@globalgolfpost.com or click here to subscribe to Global Golf Post.