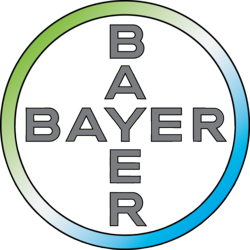 I am thrilled to be joining Bayer Environmental Science's technical service team, and I look forward to bringing my extensive experience in turfgrass science to bear for a company I have always respected.
Research Triangle Park, N.C. (PRWEB) March 12, 2012
Environmental Science, a division of Bayer CropScience LP, is proud to announce Rob Golembiewski, Ph.D., as the newest member of its technical service team for the turf and ornamentals market. The expanding team is responsible not only for providing scientific expertise to Bayer customers, but also for supporting the industry as a whole with scientific thought leadership and education.
Golembiewski, currently an assistant professor and turfgrass specialist at Oregon State University, will join Bayer Environmental Science on April 1. He will be based in Columbus, Ohio, where he will be responsible for the direction of technical service activities, including providing scientific expertise to customers in the Midwest region and helping transition new products from development to market.
"Our vision is clear. A few years ago, we set out to build a team of some of the best scientific minds in the industry that would deliver dependable solutions to customers and also provide a superior level of scientific knowledge transfer not only to our customers, but also to our industry and to the next generation of scientific minds in the T&O space," said Jose Milan, Director of Green Business Operations for Bayer Environmental Science. "With the addition of Rob Golembiewski to our team, we now have three high-caliber technical service team members in the turf and ornamentals market, and we consider this service a key differentiator in this industry."
Founded just three years ago, Bayer's technical service team provides scientific support to regional sales teams by organizing and presenting technical information about Bayer Environmental Science golf and turf products. The team also coordinates product demonstration tests and maintains relationships with university constituents that test and recommend Bayer Environmental Science products.
"Bayer Environmental Science takes great pride in the strength and value of its products, but also takes great care in the hiring of its people," said Laurence Mudge, Technical Service Manager, Turf and Ornamentals. "Rob is a top-notch turfgrass specialist, and we are thrilled to welcome him to our team. When we hire best-in-class professionals, we're able to provide best-in-class service to our customers and our industry."
Golembiewski is no stranger to Bayer. While at Oregon State University, he worked with Bayer Environmental Science to evaluate some of Bayer's pipeline products, focusing on turfgrass diseases that thrive in the Pacific Northwest.
"I am thrilled to be joining Bayer Environmental Science's technical service team, and I look forward to bringing my extensive experience in turfgrass science to bear for a company I have always respected," said Golembiewski. "In my new role, I will have the opportunity to help bridge the gap between research and development, our sales force, our customers, and between academia and our industry as a whole. I am very much looking forward to helping our collective scientific knowledge transcend and support our business, our customers, and our industry."
Golembiewski holds a Ph.D. in Agronomy from The Ohio State University (1997), as well as a Master's of Science degree in Botany and Plant Pathology (1994) and a Bachelor's of Science degree in Crop and Soil Science (1991) from Michigan State University. Prior to joining the faculty at Oregon State University, Golembiewski spent two years with the University of Minnesota at Crookston as an assistant professor, and prior to that he was co-owner and resident of Paramount Landscape for six years.
Golembiewski is looking forward to relocating to Columbus, Ohio, with his wife Wendy, two daughters, Arin and Grace, and son, Max, where they will be closer to family living in the Midwest.
Bayer CropScience is committed to bringing new technology and solutions for agriculture and non-agricultural uses. For questions concerning the availability and use of products, contact a local Bayer CropScience representative, or visit Bayer CropScience online at http://www.bayercropscience.us.
###
2012 Bayer CropScience LP, 2 T.W. Alexander Drive, Research Triangle Park, NC 27709. Always read and follow label instructions. Bayer, the Bayer Cross and PolyZone are registered trademarks of Bayer. For additional product information call toll-free 1-866-99-BAYER (1-866-992-2937) or visit our website at http://www.bayercropscience.us.
Bayer CropScience LP is the U.S. business of Bayer CropScience AG.
About Bayer CropScience
Bayer is a global enterprise with core competencies in the fields of health care, nutrition and high-tech materials. Bayer CropScience, a subgroup of Bayer AG with annual sales of EUR 6.830 billion (2010), is one of the world's leading innovative crop science companies in the areas of crop protection, non-agricultural pest control, seeds and traits. The company offers an outstanding range of products and extensive service backup for modern, sustainable agriculture and for non-agricultural applications. Bayer CropScience has a global workforce of 20,700 and is represented in more than 120 countries. This and further news is available at: http://www.press.bayercropscience.com.
Forward-looking statements
This article may contain forward-looking statements based on current assumptions and forecasts made by Bayer Group or subgroup management. Various known and unknown risks, uncertainties and other factors could lead to material differences between the actual future results, financial situation, development or performance of the company and the estimates given here. These factors include those discussed in Bayer's public reports, which are available on the Bayer website at http://www.bayer.com. The company assumes no liability whatsoever to update these forward-looking statements or to conform them to future events or developments.
Press Release Number: USA-BCS-2012-0092
For more information, contact:
Jenny Miltner
Global Prairie
Tel: (216) 453-5713
Email: jennifer(dot)miltner(at)global-prairie(dot)com
Beth Roden
External Communications Lead
Bayer CropScience
Tel: (919) 549-2030
Email: beth(dot)roden(at)bayercropscience(dot)com