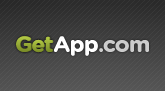 These 25 business apps have been the most popular with GetApp.com´s users this month
Barcelona (PRWEB) March 13, 2012
Every month GetApp.com releases the list of the most popular business apps with its close to 100,000 monthly business users, mostly from North America.
This ranking of business apps such as CRM, collaboration, finance or customer support tools, is based on a composite algorithm that incorporates several criteria, including listing popularity with its users, number of user reviews, ratings or integration paths.
This month the Top 5 Business Applications are:
# 1 Zoho - Business Management Suite
Zoho offers a suite of online web applications for small business geared towards increasing your productivity and offering easy collaboration (CRM, Accounting, Applicant Tracking, Helpdesk, Project Management).
# 2 Desk.com - Customer Support and Social CRM
Desk.com pulls customer service conversations into one collaborative desktop where service requests are collected and prioritized. It delivers customer suport by email, phone, chat, Twitter, Facebook and more.
# 3 AtTask - Project and Task Management
AtTask is an online project management software that provides a 360-degree view of all workplace activities. It helps all company staff to better understand and organize their work, improving workflows and productivity.
# 4 Zendesk - Help Desk and Customer Support
Zendesk is a customer support and help desk ticketing system. The solution integrates well with all of support channels including email, web, chat, and social media.
# 5 Mavenlink - Collaboration and Project Management
Mavenlink is an online project management, collaboration and professional services automation software. It includes a secure workspace for communications, doc sharing, task management, time tracking, expense reporting, invoicing & online payments.
Other business apps featured in this month list are:
NetSuite - Business Management Suite
BrightPearl - Business Management Suite
Clarizen - Project Management
WorkBooks - CRM
Pinpointe - Email Marketing
TribeHR - Workforce Management
Xero - Accounting
For more choice of popular business apps that help businesses be more productive and cut IT costs, check the full list of this month's 25 most popular business apps
"Businesses are quickly moving all or most of their IT into the cloud" said Christophe Primault, CEO at GetApp.com, " Among the many benefits of cloud-based applications, they are easy to use, there is a free trial to validate your choice and you only pay for what you use." he added.
All these business apps enable an access from smartphones or tablets, as such GetApp.com also publishes a specific ranking for:
Popular business apps for iPad and iPhone
Popular business apps for Android
If you are a vendor and think your app can make our popular apps list, you can sign up to GetApp.com
About GetApp.com
GetApp.com is a free online marketplace to help small to mid-sized businesses (SMBs) easily discover and evaluate the right applications for their business. They are supported in their discovery with a recommendation tool, product reviews, comparison tables and apps evaluation resources such as white papers to help choose the right solutions.
In addition, GetApp.com serves as a global online marketing channel for the ever-growing numbers of business application developers.
Headquartered in Barcelona Spain, GetApp.com operates primarily in North America and the U.K. It is privately owned and backed by Nauta Capital.