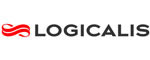 VMware technologies have been at the core of Logicalis' development framework for years. They have significantly accelerated our development efforts, decreasing the time to value for our customers
Farmington Hills, MI (PRWEB) March 13, 2012
Logicalis, an international IT solutions and managed services provider, today announced it has delivered hosting of private Cloud Foundry instances via the Logicalis Enterprise Cloud. As companies adopt cloud technologies such as VMware vCenter™ and VMware vCloud™ Director, they are often updating their existing enterprise applications to take advantage of the many benefits a cloud platform provides, such as capacity, scalability and redundancy. With this in mind, Logicalis has focused its cloud solutions team on achieving excellence with VMware technologies. Logicalis specializes in building and migrating enterprise applications to the cloud, while the VMware-initiated Cloud Foundry open-source application development platform enjoys broad industry support.
"VMware technologies have been at the core of Logicalis' development framework for years. They have significantly accelerated our development efforts, decreasing the time to value for our customers, enabling Logicalis to help our clients build applications faster, scale applications better, and do it all in a less expensive and more open manner," says Brian Day, Logicalis' director of Cloud Solutions.
Private Cloud Foundry Instances
The Logicalis Enterprise Cloud makes all the benefits of cloud computing and managed services available to customers on demand. It provides a multi-tiered cloud infrastructure built on a set of predefined services with flexible support levels designed to meet customers' exact needs.
Cloud Foundry is an open platform as a service (PaaS), providing enterprise developers a choice of clouds, frameworks and application services. Cloud Foundry makes it faster and easier to build, test, deploy and scale applications.
As one of many services offered via the Logicalis Enterprise Cloud, customers can now run a private Cloud Foundry instance. Cloud Foundry is important to Logicalis as it represents an easy-to-develop, easy-to-manage development platform that is open and flexible.
"Cloud Foundry's openness allows for great flexibility and extension as witnessed by cloud providers like Logicalis who are helping customers host and setup private Cloud Foundry instances," Day says.
Want to learn more about the Logicalis Enterprise Cloud and what it can offer your organization? Visit Logicalis' Cloud Computing microsite.
Logicalis can show you how to Make Your Own Silver Lining in a feature article on cloud computing.
Logicalis knows Cloud Computing: It's in Your Future, and details the ways you can benefit in this feature article.
About Logicalis
Logicalis is an international IT solutions and managed services provider with a breadth of knowledge and expertise in communications and collaboration; data center and cloud services; and managed services.
Logicalis Group employs over 2,500 people worldwide, including highly trained service specialists who design, specify, deploy and manage complex ICT infrastructures to meet the needs of over 6,000 corporate and public sector customers. To achieve this, Logicalis maintains strong partnerships with technology leaders such as Cisco, HP, IBM and Microsoft.
The Logicalis Group has annualized revenues of over $1 billion, from operations in the UK, US, Germany, South America and Asia Pacific, and is fast establishing itself as one of the leading IT and Communications solution integrators, specializing in the areas of advanced technologies and services.
The Logicalis Group is a division of Datatec Limited, listed on the Johannesburg and London AIM Stock Exchanges, with revenues of approximately $5 billion.
For more information, visit http://www.us.logicalis.com.
Business and technology working as one
Facebook: http://www.facebook.com/Logicalis?v=wall
Twitter: http://twitter.com/logicalis
RSS: http://www.us.logicalis.com/feeds/rss.aspx
YouTube: http://www.youtube.com/user/LogicalisIT
Blog: http://www.hypeorripe.com/
VMware, VMware vFabric, Cloud Foundry, VMware vCenter and VMware vCloud Director are registered trademarks and/or trademarks of VMware, Inc. in the United States and/or other jurisdictions. All other marks and names mentioned herein may be trademarks of their respective companies.