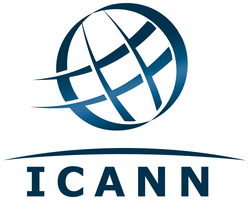 ICANN must place commercial and financial interests in their appropriate context
San Jose, Costa Rica (PRWEB) March 12, 2012
Rod Beckstrom, ICANN's President and Chief Executive Officer, today said that preserving ICANN's ability to act independently in the public interest is paramount to the future of the Internet and the organization.
"This is an exciting time, a time of execution and action. A time of promise and uncertainty, of opportunities – and of threats," said Beckstrom. "A significant threat lies within ICANN's existing structure."
During the welcoming ceremony of ICANN's week-long 43rd public meeting in San Jose, Costa Rica , Beckstrom said that while he applauds the progress the organization has made on issues of conflicts of interest and ethics, more must be done, including within the Board of Directors.
"I believe it is time to further tighten up the rules that have allowed perceived conflicts to exist within our board. This is necessary not just to be responsive to the growing chorus of criticism about ICANN's ethics environment, but to ensure that absolute dedication to the public good supersedes all other priorities."
"ICANN must place commercial and financial interests in their appropriate context," he said. "How can it do this if all top leadership is from the very domain name industry it is supposed to coordinate independently?"
"A more subtle but related risk is the tangle of conflicting agendas within the board that would make it more difficult for any CEO to meet the requirements of this deeply rewarding and sometimes frustrating job."
ICANN's Board of Directors is currently interviewing candidates to succeed Beckstrom, whose term as CEO will be completed on 1 July. He advised the Board to expand and diversify the potential pool of candidates to succeed him and to increase the diversity of its own membership.
"It is also important that new and occasionally dissenting voices from outside this world and this industry be given a shot at a seat in our boardroom. As the Internet's global users become more diverse in their backgrounds, so too must our board."
Prior to Beckstrom's address, Costa Rica President Laura Chinchilla told the meeting, "the Internet should not be viewed a threat, but as hope, a world of hope."
"Costa Rica is committed to bridging the digital gap to provide broadband access to 100 per cent of our educational institutions and make it available to all people," said President Chinchilla. She said her country fully supports ICANN programs like the new generic Top-Level Domain (gTLD) program and IPv6 adoption.
Rod Beckstrom said the very presence of President Chinchilla at the ICANN meeting helped demonstrate the organization's on-going commitment to internationalization.
"In our philosophy, we are global. In our outlook. In our thought processes. In our daily life. In our reach. In public meetings like this, and in our operations. We are global."
The ICANN meeting in Costa Rica wraps up on Friday with a meeting of the Board of Directors.
To read the text of Rod Beckstrom's comments, go here: https://icann.box.com/s/61dh9ge4m143rg5bzgqa.
To learn more about ICANN's Costa Rica meeting, go here: http://costarica43.icann.org/full-schedule.
MEDIA CONTACTS:
Brad White
Director of Global Media Affairs
Washington, D.C.
Tel. +1 (202) 570 7118
brad.white@icann.org
Andrew Robertson
Edelman Public Relations
London, U.K.
Tel. + 44 (7811) 341 945
andrew.Robertson@edelman.com
About ICANN: ICANN's mission is to ensure a stable, secure and unified global Internet. To reach another person on the Internet you have to type an address into your computer - a name or a number. That address has to be unique so computers know where to find each other. ICANN coordinates these unique identifiers across the world. Without that coordination we wouldn't have one global Internet. ICANN was formed in 1998. It is a not-for-profit public-benefit corporation with participants from all over the world dedicated to keeping the Internet secure, stable and interoperable. It promotes competition and develops policy on the Internet's unique identifiers. ICANN doesn't control content on the Internet. It cannot stop spam and it doesn't deal with access to the Internet. But through its coordination role of the Internet's naming system, it does have an important impact on the expansion and evolution of the Internet. For more information please visit: http://www.icann.org.