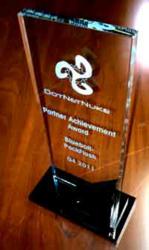 With a strong partner ecosystem of DotNetNuke experts, our customers have an incredible variety of skill sets to choose from, giving them a powerful advantage in getting to market quickly and affordably.
Chicago, IL (PRWEB) March 14, 2012
With more than 700,000 websites globally powered by its platform, DotNetNuke is the number one web engagement solution for Microsoft. With the mission of "making web interactions insanely easy, affordable and productive for organizations worldwide", DotNetNuke looks to web development organizations to evangelize their product and utilize it towards building user-friendly, intuitive and effective websites for their clients.
Beyond the open-source, community edition of DotNetNuke, there are also Professional and Enterprise DotNetNuke editions with advanced components for clients with greater website functionality needs.
DotNetNuke has created a partner program to facilitate the success of companies interested in promoting or delivering DotNetNuke software. DotNetNuke currently partners with more than 100 organizations worldwide.
"The DotNetNuke partner program is critical to the success of the thousands of organizations that rely on third parties to design, develop and deliver world-class websites," stated Mitch Bishop, CMO for DotNetNuke Corp. "With a strong partner ecosystem of DotNetNuke experts, our customers have an incredible variety of skill sets to choose from, giving them a powerful advantage in getting to market quickly and affordably."
The end of 2011 marked the beginning of DotNetNuke's formal recognition to outstanding partners through the DotNetNuke Partner Achievement Award. This honor is bestowed once a quarter to the partner that acquires the most new DotNetNuke commercial business, further spreading the DotNetNuke mission of easy, affordable and productive websites to companies around the world.
Recognized for outstanding partner achievement in Q4 2011, the first DotNetNuke Partner Achievement Award was delivered to BlueBolt - PackFlash, two sister organizations that provide web development services and software for the DNN CMS.
BlueBolt and PackFlash received this recognition through building several DNN-based websites in the end of 2011 and beginning of 2012. Most importantly was the web development project for a leading global talent management organization that required 27 new multilingual websites around the world.
"We are honored to be a part of the vibrant and expanding DotNetNuke community. DotNetNuke in combination with our PackFlash Constellation modules continually helps BlueBolt build sophisticated website solutions." claims Founding Partner of BlueBolt, Jason Lichon.
About BlueBolt, LLC
BlueBolt, LLC, also known as BlueBolt Solutions, is an interactive web development agency based in Chicago. Founded in 2005, BlueBolt has had the privilege of serving hundreds of clients in a host of different ways, always with a focus on client empowerment. BlueBolt is a funtionality and technology centric agency, committed to providing our clients three things: a solution that elegantly meets their business needs, a solution they can intuitively manage themselves, and fair and accurate project scoping.
About PackFlash
PackFlash is a developer of modules for the DotNetNuke Web Content Management System (CMS). Based in Chicago and founded in 2008, PackFlash produces superior, intuitive modules that push the functionality of the DotNetNuke CMS to new limits.
About DotNetNuke
DotNetNuke software is used by developers, designers and business people to quickly build and easily maintain websites of all kinds. We are the number one Web content management solution in the Microsoft ecosystem – over 700,000 websites have been deployed worldwide using our products. Our online store speeds up this process by offering over 10,000 apps and add-ons that quickly and easily extend our product. Thousands of organizations like True Value, Bose, Cornell University, Glacier Water, Pier One Imports, El Camino Hospital and the City of Denver have leveraged DotNetNuke to deploy highly engaging business critical websites. There have been over 7 million downloads of our open source project, which fuels an active global community one million strong. The rapid growth of our commercial products resulted in DotNetNuke Corp. being named as one of the fastest growing private companies in America on the 2011 Inc. 500 list. Founded in 2006 and funded by Sierra Ventures, August Capital and Pelion Venture Partners, DotNetNuke Corp. is headquartered in San Mateo, California, with offices in Vancouver and Amsterdam.