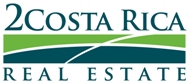 The Central Pacific truly offers something for everyone and Jaco is ideally situated in between it all.
Jaco Beach, Costa Rica (PRWEB) March 15, 2012
Jaco Beach has always been considered to be one of the most popular tourist destinations in Costa Rica and the hub for the Central Pacific region for international visitors. In years past, Jaco's proximity to San Jose was one of the strongest strengths. While many beach towns were a 4-5 hour drive from San Jose, Jaco was considered a short drive at just over 2 hours. In 2010 all of that changed with the new Caldera highway. The new highway now makes Jaco an even easier and quicker trip to the country's capital. Now that Jaco is just a one hour drive to San Jose and the Central Valley, locals are discovering that a visit to the beach can be for a short weekend or even just for the day. For Costa Ricans this is all still a very new concept, in the past many Ticos only traveled to the beach during the vacation weeks of Semana Santa or Christmas. Here are some reasons why the future is very bright for Jaco and why it is quickly becoming the favorite beach destination for those living in San Jose & the Central Valley.
Location
I already mentioned the proximity to San Jose, but equally important is Jaco's central location in the region. The Central Pacific features a number of popular destinations and features a variety of pristine beaches as well as attractions. The neighboring beach of Hermosa is considered one of the top surf destinations in Central America. Just another hour south you have Manual Antonio and its famous national park. To the north of Jaco you have the the exclusive Los Suenos Resort, home to the a full slip marina and 18 championship golf course. As well you have Punta Leona, with its white sand beaches and picturesque rainforest backdrop. The Central Pacific truly offers something for everyone and Jaco is ideally situated in between it all.
Infrastructure
Coastal development in Costa Rica is still very young, and in many cases beach destinations have little room to expand or have the infrastructure to support growth. While most beaches in Costa Rica are built with just one road to go in and out, Jaco has five different entrances, a significant key in Jaco's ability to grow and support traffic. Locals who come to visit for the weekend are looking to experience great eating and activities, the region has no shortage of either.
Investment & Support
Since 2005 Jaco has seen a number of different condominium projects developed. With the amount of money already invested along with continued demand and support of investors and businesses, the municipality and community will continue to see improvements. A few years ago the municipality built a central park which has been terrific for hosting concerts and events. And in the past year Jaco has been fortunate to have added a new cinema, a new performing arts theater and countless new stores and restaurants.
As Jaco grows and experiences more local tourism I look forward to seeing Jaco grow and continue to improve as a community. If you are interested in real estate opportunities in Jaco, please contact.