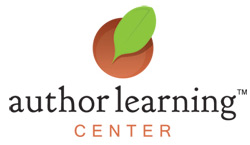 Bloomington, IN (PRWEB) March 12, 2012
Author Learning Center, the premier online author education resource for writers engaged in any stage of the story development or book marketing process, today announced Morris Ruskin, CEO of Shoreline Entertainment and prolific producer of several critically acclaimed films including "Glengarry Glen Ross" will be featured on the site in a series of informative and inspiring video interviews.
"Morris Ruskin—Routes of Adaptation: Animation," is the first of several videos in which Ruskin deconstructs his methods for producing Hollywood films. In this video, Ruskin discusses why he chose to adapt the comic book series, "The Living Corpse" into an animated film.
"We were going to do ['The Living Corpse'] as a live-action film, and the director, Justin Ritter, said, 'I really want to do animation,'" said Ruskin. "So I sort of experienced the difference between a live-action movie and an animated film just by going through the process of developing the script into an animated film. In animation, you can get away with a lot more than in live action—you can do more outrageous things that are just not possible with live action." To watch the entire interview, click here: https://www.authorlearningcenter.com/videos/routes-of-adaptation-animation-video
"Morris Ruskin brings unique expertise to the Author Learning Center as both an award-winning movie producer and the CEO of a notable Hollywood production company," said Keith Ogorek, senior vice-president of marketing at Author Solutions, Inc. "Understanding what goes into producing a movie is very important to authors interested in writing directly for the big screen or adapting their finished books. Access to that type of information is valuable and is what makes the Author Learning Center the best available educational resource for authors."
Ruskin joins Stan Lee, Elmore Leonard, Mitch Albom and Victor Villasenor as one of many A-list authors interviewed by the Author Learning Center. Over the next few months, new content will be available from other publishing industry leaders, including Pete Nikolai.
For more information about the Author Learning Center or to claim a free trial subscription, please visit http://www.authorlearningcenter.com.
About Author Learning Center:
Established in 2011, Author Learning Center is a first-of-its-kind educational resource for authors engaged in any stage of the book writing and book marketing process. The subscription-based web community offers a comprehensive range of content and services from leading authors and publishing industry experts. Follow us @authorlearning on Twitter.
About Author Solutions, Inc.:
Author Solutions, Inc. (ASI) is owned by Bertram Capital and is the world leader in indie book publishing. ASI's leading self-publishing imprints—AuthorHouse, AuthorHouse UK, iUniverse, Palibrio, Trafford Publishing and Xlibris—have helped more than 140,000 authors self-publish, promote, and bring to market more than 175,000 new titles. Through strategic alliances with leading trade publishers, ASI is making it possible to develop new literary talent efficiently and provide authors a platform for bringing their books to market. Headquartered in Bloomington, Indiana, ASI's global reach includes imprints developed specifically for authors in Australia, New Zealand, and the United Kingdom. For more information, visit authorsolutions.com, and follow us @authorsolutions on Twitter for the latest news.