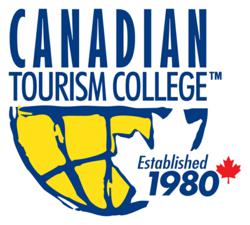 Surrey, BC (PRWEB) March 12, 2012
Canadian Tourism College (CTC), a leading accredited travel and tourism career college, has been awarded a Surrey Women in Business Award for 2012 by the Surrey Board of Trade.
CTC's owner and operator Kim Russell, along with business partner Gwen Donaldson, were honored in the entrepreneur category, at a ceremony at the Sheraton Vancouver Guildford Hotel on March 7th, 2012.
Nominations for the annual awards were submitted in five categories (Including leadership, corporate, professional, not-for-profit executive and the aforementioned entrepreneur category), and judged on the nominee's work in Surrey, their business acumen, leadership, lifestyle, community involvement and service.
This hasn't been the only recognition for CTC this year, as the college also saw its online travel agent certificate program earn a 3-star endorsement from the Canadian Institute of Travel Counsellors (CITC) in February.
The Surrey Board of Trade represents 3600 member contacts, and over 30,000 employees, representing 1500 businesses. The purpose of the organization is to advocate at all levels of government, facilitate networking opportunities, and provide cost-saving benefits and marketing opportunities.
Canadian Tourism College has been the industry leader in Travel, Tourism, Hospitality and Flight Attendant training since 1980. With two campuses in British Columbia's lower mainland (and franchise operations in the Philippines), it has been recognized by many worldwide industry organizations for excellence in tourism and hospitality training.
CTC has been recognized twice in the past by the Surrey Board of Trade Business Excellence Awards. It is also a Cultural Diversity Award winner. For more information please contact:
Kim Russell
President - Surrey Campus
604-582-1122
Gwen Donaldson
President - Vancouver Campus
604-736-8000