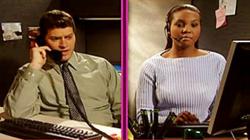 These videos provide demonstrations to help CSRs apply new skills easily to their jobs.
Novi, MI (PRWEB) March 13, 2012
In many organizations today, customer service is in critical condition. Mastery Technologies has partnered with Telephone Doctor to deliver the cure in the form of six videos addressing vital aspects of providing a quality customer service experience. CSRs learn skills to help them exceed customer expectations by:

Specific titles now available in this series of essential customer service skill-building trainings include: Listening Skills: 6 Simple Steps to Becoming a Better Listener; From Curt to Courteous: Mastering the 7 Touch Points of Communication; How to Handle the Irate Customer: 4-Point Plan for Calming Angry Customers; Six Steps to Service Recovery: Fix the Problem, Manage Their Feelings; How to Deal with the Foreign Accent (2.0); Questioning Techniques: 7 Methods to Obtain Better Information and Solve Problems. These videos not only help CSRs deliver quality service, but also demonstrate techniques to can help reduce the stress inherent in a service and problem resolution position.
These online training programs are offered in the Video on Demand format. Each video presents the information in easily understood segments that build upon each other and are reviewed at the video's conclusion. Available for viewing 24-hours-a-day, these videos are a great training solution for all customer service professionals. These online training videos are sure to breathe new life into any CSR.
About Mastery Technologies Inc.
Mastery Technologies, founded in 1974, has partnered with leading video content providers to co-produce the largest interactive multimedia training library available to the workplace health, safety and environmental marketplace. Today, Mastery is extending its model to encompass all areas of workplace training. Mastery has helped thousands of companies develop greater competency and have created safer and secure workplaces. By expanding the scope of training Mastery believes it can enhance customer benefits, and help build more successful and effective organizations. Mastery's ultimate vision is to help reach every working individual with quality training.