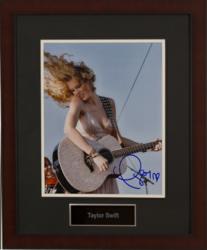 Charity Fundraising Packages school auction ideas program offers 20 new silent auction items specifically geared towards school fundraising auctions.
Fort Lee, New Jersey (PRWEB) March 14, 2012
March 5, 2012 – It's 2012 and with the new school year in full swing Charity Fundraising Packages has developed 20 new school auction ideas for upcoming school auctions and fundraisers.
Public and private school parents have organized school fundraising auctions to cover the costs of sporting equipment, field trips and other supplements to their children's education. However, with tightening state budgets and districts requiring even more financial support from parents, school auctions are becoming an even more critical part of the funding equation.
Charity Fundraising Packages school auction ideas program offers 20 new silent auction items specifically geared towards school fundraising auctions. These auction items include autographed photos of music superstars Justin Bieber and Taylor Swift as well as movie and TV memorabilia from Harry Potter, Glee and Twilight and others.
"Having worked with over 1,000 PTO and PTA organizations as well as several hundred school foundations over the last couple of years, we have school fundraising down to a science. Charity Fundraising Packages sees a ton of success on silent auction items that are geared towards what school children want," notes Phillip Ryan, director of media relations for Charity Fundraising Packages. "Our experience proves that parents who attend school auctions will often bid on items to bring home to their child. Our school auction ideas include items that reach that specific demographic such as autographed items from Justin Bieber, Taylor Swift, Harry Potter and Twilight, just to name a few. Also our family fun vacation packages such as a trip to Disney World or VIP experience to attend the Kids Choice Awards are very successful at school auctions."
Charity Fundraising Packages provides schools with auction items for live and silent auctions on a zero-risk consignment basis. All auction items are shipped completely free of charge and ready for display. If after the auction any items don't sell, Charity Fundraising Packages will pay the shipping expense to have the items returned. These school auction ideas provide an extraordinary zero-risk, all-reward opportunity to increase a school's fundraising revenue.
Charity Fundraising Packages is looking forward to another successful year of school fundraising assisting hundreds of schools across the country. The company is continuing to develop new school auction ideas to help support student education and increase school fundraising for many years to come.
For more information regarding this story please contact Phillip Ryan, director of media relations at Charity Fundraising Packages, at (201) 840-8777 or phillipr@charityfundraisingpackages.com
Charity Fundraising Packages serves over 2,000 charities, schools and non-profits worldwide, providing fundraising ideas and charity auction items to help them exceed all fundraising goals with zero cost and zero risk to the non-profit. In 2011 the company's no risk auction items raised over $3 million at silent auctions, fundraisers and other charity auctions worldwide. Visit http://www.charityfundraisingpackages.com/ for more details.