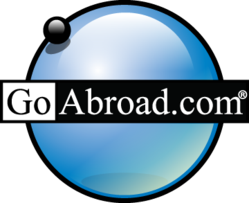 GoAbroad directories contain over 27,000 opportunities abroad that are updated daily. Let us help you find the best international program!
Fort Collins, CO (PRWEB) March 13, 2012
GoAbroad.com recently featured a selection of the top ten destinations to study abroad for spring 2012, and is now pleased to present a new list of travel destinations for those interested in volunteering abroad. Volunteer travel has long been a way to explore the world while giving back, and helping to bring positive change throughout worldwide communities.
To help get travelers started in their search for an international volunteer experience, GoAbroad is pleased to share the top ten most popular volunteer abroad destinations for 2012, based on how many users searched for a particular destination on GoAbroad.com.
1. AUSTRALIA
Australia may be the world's smallest continent, but it is still the sixth largest country in the world! Combine its extremely warm temperatures with an amazing variety of animals and geographic landscapes, and it's no surprise that Australia tops the list as the most popular place to volunteer abroad. The sheer diversity of its people, culture and history are also a draw to travelers looking to make a meaningful difference.
2. AFRICA
As well as having a rich and ancient history, the continent of Africa boasts 54 different countries, meaning there is an even greater number of volunteer opportunities available to volunteer participants. Home to places like the Sudan Desert, four of the five fastest land animals (including the cheetah) and the longest river in the world (the Nile), Africa is place not to be missed.
3. JAPAN
Encompassing over 6,800 islands, a blend of unique culture, food and a technological edge, Japan is known for fascinating and inspiring the rest of the world. It was also only a year ago that Japan experienced a devastating earthquake and tsunami, and there is still much work to be done in helping the country recover.
4. SPAIN
Also recognized as one of GoAbroad's most popular study abroad destinations, Spain attracts its fair share of volunteer travelers. It's a destination that makes 44% of the world's olive oil, where flamenco is considered an art form (not just a dance), and where the language is as eclectic as its people.
5. FRANCE
Like Spain, France is no stranger to being a popular study abroad destination. If it's volunteering in France travelers are keen to explore, though, consider this destination as place to learn and teach languages, gain first-hand knowledge of France's historic roots or even explore it's political influence on the world.
6. THAILAND
Located in the middle of Southeast Asia, Thailand boasts a rich culture with influences borrowed from other countries (especially India and China). Buddhism is also prevalent here, encompassing 95% of the population. Whether it's the big cities like Bangkok and Chiang Mai travelers are interested in discovering, or the mountainous Thai Highlands, there is a place for every person to fall in love with in Thailand.
7. UNITED STATES OF AMERICA
The United States of America is one of the largest countries in the world based on both population and land area, with 50 diverse states to choose from! Being such a large country, it is no surprise that there is such a variety of geographic wonders, animal life and multicultural groups. It is also interesting to note that while English is the most commonly spoken and used language in the United States, the country actually has no official language.
8. SOUTH AFRICA
Just as the continent of Africa makes this top ten list, so does the country South Africa! If it's diversity and a taste of ancient culture travelers are after, South Africa has much to offer to volunteers. With eleven different official languages, and boasting the third highest level of biodiversity in the world, South Africa contains a variety of cultural treasures--including a location aptly known as The Cradle of Humankind and some of the oldest fossils in the world.
9. INDIA
With over 100,000 thousand years of history it its name, India has long fascinated travelers around the world. Its culture is as diverse as those who call the country home, and where many different languages are spoken (in addition to the official language of Hindi). Even with its diversity, India is a place that brings together a mixture of different cultures and religious backgrounds to live together as a nation.
10. PERU
Last, but certainly not least, is Peru. This South American country is known for a great many things, including landscapes like the Andes Mountains and the tropical forests of the Amazon Basin. To tempt traveler's tastebuds, Peru recognizes over 400 different registered typical dishes--with ingredients that continually receive worldwide recognition. Added to this, Peru's biodiversity is extremely extensive, including over 700 fish species and 400 crustaceans in the surrounding ocean.
About GoAbroad.com
GoAbroad.com has been the web's premier resource for meaningful international experiences and alternative travel opportunities for more than a decade. The site boasts the largest and most comprehensive travel directories available online, while providing the most up-to-date and accurate information on programs available worldwide. GoAbroad.com's GoMedia services also offer a distinct range of internet marketing solutions for international education, including website design and comprehensive social media management.