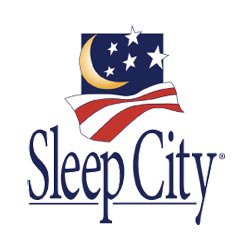 The unfortunate truth is that many people simply don't have the option of sleeping on a mattress. We want to ensure that we do all we can to provide a good night's sleep to those that are denied this comfort
Missoula, Montana (PRWEB) March 14, 2012
Sleep City is very excited to announce the success of the Sleep4All Program. Since its inception in August 2011, Sleep City's sleep4all program has donated 500 mattresses to those in need.
"I'd like to thank all of the communities that have helped this program to succeed, it is their donations that have helped hundreds of people get a good night's sleep," said vice president Mark Wells.
Sleep City's sleep4all program provides beds to those in need. This includes a mattress recycling program, mattress donation drop off points at Sleep City locations, donations of brand new beds to organizations in need and an online resource center to connect those who need mattresses with those who want to help.
"The unfortunate truth is that many people simply don't have the option of sleeping on a mattress. We want to ensure that we do all we can to provide a good night's sleep to those that are denied this comfort," says owner Jennifer Heggen.
Sleep City, founded in 1999 in Missoula, Montana, offers a complete selection of mattresses, including Beautyrest, Beautyrest Black, Natural Care Latex, ComforPedic and Tempur-Pedic. Sleep City also carries a variety of specialty sleep products including Dr. Scholl's Technogel pillows, sheets, mattress protectors, mattress pads, headboards, and frames. A helpful sales staff of sleep experts has been assembled and trained extensively to fit every customer with the proper mattress to solve any physical ailments or sleep issues.
For more information about Sleep City or the Sleep4all Mattress Donation program. Please call 877-246-7533 or visit the website at http://www.sleepcity.com