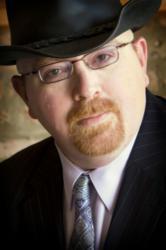 "Illegal, fraudulent foreclosures are wreaking havoc on our community, disproportionately affecting minorities and the elderly, and are victimizing thousands of homeowners who have rights to their homes,"
CHICAGO, Illinois (PRWEB) March 14, 2012
Chicagoland foreclosure prevention attorney Darren A. Fish testified before the Illinois House of Representatives on Thursday March 8th, 2012 in support of efforts to curb fraudulent foreclosures in the state. Afterward, the legislature moved forward with bill HB5665 to Stop Fraudulent Foreclosures.
The bill, introduced by Rep. Constance A. Howard (D-Chicago), would make it a felony to purposefully submit false or fraudulent documents in foreclosure proceedings, as well as allow victimized homeowners to recover damages from banks that engage in unfair practices.
"Illegal, fraudulent foreclosures are wreaking havoc on our community, disproportionately affecting minorities and the elderly, and are victimizing thousands of homeowners who have rights to their homes," said Fish. "This is an important bill, and I very am pleased that Rep. Howard and the legislature demonstrated such leadership and courage, and have decided to move forward with it at this time."
HB5665 is particularly timely after a recent announcement from state Attorney General Lisa Madigan that Illinois will see about $1.2 billion in relief for distressed homeowners in the state. The funds come from a nationwide settlement of $25 billion with banks that engaged in mortgage-related abuses.
In his testimony, Fish spoke about his experiences working with homeowners who had their homes foreclosed on, despite the fact that they had been making their mortgage payments and had even paid thousands of dollars in extra fees and penalties to get their mortgages "reinstated."
This point rang true due to the more than 2,000 foreclosure that were stopped following the admission by Fisher & Shapiro, a leading foreclosure law firm for the banks, that altered and manipulated documents had been used to pursue foreclosure on Chicago land residents. "It's time banks tremble when they use shady tactics to steal homes from the citizens of this state," said Fish.
Fish is founder of Fish Law Group, and is one of the state's top fraudulent foreclosure prevention attorneys. He works regularly with homeowners affected by illegal and unfair foreclosure practices, and is an advocate for homeowners' rights. He is passionate about making a difference and impacting people lives. To learn more about his work, visit http://www.fishlawgroup.com.
More information on HB5665 to Stop Fraudulent Foreclosures may be found at http://www.ilga.gov/legislation/.