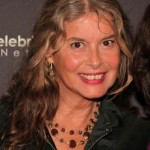 You devote your life to taking care of others, but what do you do to take care of yourself?
Clearwater, FL (PRWEB) March 13, 2012
Nurses in the United States are overworked in hospitals that are understaffed, creating job burnout in more than 40% of hospital staff nurses, according to the National Institutes of Health. But there is hope: They can learn how to better care for themselves -- and their patients -- through yoga. Specifically, through a course called "Yoga for Nurses," created by RN and author Annette Tersigni.
"I adored the patient care," remembers Annette, "but working short most of the time tore up my body, exhausted my mind and sucked the soul out of my life force. By grace, truly amazing grace, I found a new path. Through Divine inspiration, I had a vision of combining my yoga practice with nursing and how that could truly serve nurses and their patients."
Annette will host Florida's first-ever Yoga for Nurses course at Yoga Village of Clearwater this weekend, March 17 and 18. Preregister on Yoga Village's website.
Yoga Village is the premier yoga studio on Florida's west coast, offering regular classes and national teacher trainings at its locations in Clearwater and St. Petersburg. Styles of yoga include Kundalini, Hatha, Hot, Amrit, Prenatal, Children's, and Restorative. The studio offers 200-hour teacher trainings in Hatha and Kundalini Yoga, as well as a variety of weekend CEU and certification programs. Yoga Village is a community center for concerts and gatherings of all kinds and is a beautiful place for spirit to grow