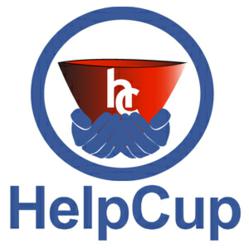 Miami, FL (PRWEB) March 14, 2012
Helpcup is a new online social directory and fundraising site that believes in giving and receiving. Through their site, charities, businesses, and individuals can interact with one another, donate/raise funds for their specific cause, and promote their business and organization.
Businesses may benefit through the following ways:
Starting April 2012, Helpcup will launch their nationwide commercials. Businesses/Members may opt to be featured in one their commercials. These commercials may act as free advertising for businesses, as they can attract more people to their website who might need their products or services.
They also have free advertising banners on their site, becoming a Helpcup member will give businesses options on how to utilize their banners and promote their business to Helpcup members for free. Unlike pay per click, their ads are 100% free to members of Helpcup.
Coupons are a great tool to promote a business. Every month, members are entitled to post one promotional coupon for their business. They can share your coupon with other members of Helpcup in a specific area, state, or even nationwide. This will drive more traffic and awareness to their member pages. Unlike other coupon companies, Helpcup does not benefit from a portion from the proceeds when the coupon is downloaded and used. They believe that all profits earned from your coupons or promotions belong to the business itself. They want your business to succeed!
Anyone wanting to brand their business and make a difference at the same time, there is no better way to do it than to give to a charity or a member of Helpcup. Giving to charity provides a business with free marketing and also gives them the opportunity to help others who need it. Charitable donations on Helpcup are also tax-deductible and anyone can always pick a charity of their choice.
As a new company, Helpcup only has room to grow. Join them now, and they can ensure that members profit from free membership and innumerable benefits. All they need to do is find them at http://www.helpcup.com. After signing up for their free membership, a business can update their information, such as business type, address, promotions and contact information. Every business should want to be associated with this online directory. For more information go to http://www.helpcup.com