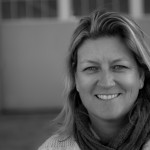 Quality has always been of paramount importance to me
Los Angeles, California (PRWEB) March 14, 2012
On the heels of its military actioner "Act of Valor," which debuted at #1 at the box office, full-service action studio Bandito Brothers has announced that Emmy Award-winning spot biz veteran Suzanne Hargrove will join the company as Managing Director/Executive Producer of its commercial division."Bandito has grown into the action studio of the future, always aspiring to an 'A' for authenticity. As we evolve, it's critical that we build our commercial division from that core principle," said CEO & Creative Director Mouse McCoy, referring to the company's stunning in-camera action-driven campaigns for Hot Wheels, BMW, Ford, and others.
"Suzanne has earned a stellar reputation spanning 15 years as a creative producer, she is loved by clients, agencies, and directors alike. We couldn't be more excited that she's signed on to take Bandito's commercial division to the next level," said Bandito's COO Max Leitman.
"By combining top notch directors, full service post and VFX, Bandito Brothers is at the forefront of crafting efficient solutions for brands," Hargrove said of her decision to join Bandito after years working as a top producer for directors such as Brian Beletic, Fredrik Bond, Andrew Douglas, Paul Hunter, Chris Smith, Phil Morrison, Steve Rogers, and Peggy Sirota.
Hargrove, an Army brat whose parents both served, said she appreciates the agility, creativity, and military precision of Bandito Brothers, something McCoy refers to as "creativity in action".
"Quality has always been of paramount importance to me; I love logistics, problem-solving and the creative process," Hargrove said. "The spot world is changing every day and Bandito Brothers has positioned itself for the future."
In addition to McCoy and Waugh, who were recently named among Variety's Top Ten Directors to Watch, the Bandito Brothers roster is comprised of Michael Polish, Matt Goodman, Stewart Hendler, Leo Ricagni, and Jacob Rosenberg; and director/cameramen Mitchell Amundsen and Shane Hurlbut.