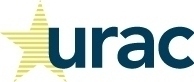 Washington, DC (PRWEB) March 13, 2012
URAC, a leading health care accreditation and education organization, announced standards revisions and the addition of performance measures for its Disease Management accreditation program. The new Disease Management Version 4.0 program standards align with current trends in the industry as well as government regulations that include the Patient Protection and Affordable Care Act of 2010 (PPACA). URAC's Disease Management Measures were obtained from the public domain to align with national quality improvement efforts and to be consistent with the measures specification requirements in the marketplace.
"The addition of measures to our program augments the powerful advantage of URAC accreditation by allowing organizations to demonstrate quantitative results to employers and other purchasers," said Alan P. Spielman, President and CEO of URAC.
The measures fall into two categories: cross-cutting and disease-specific. The cross-cutting measures can be used to measure performance across diseases and disease treatments, while the disease-specific measures pertain to a specific disease. The added measures include such areas as prevention, effectiveness of care, patient safety, patient engagement, efficiency and patient centeredness.
"The updated standard revisions and accompanying measures support the evolving patient-focused health care needs," said Peter J. Kapolas, Healthways Lean Six Sigma Black Belt, Accreditation and Quality, and Committee Chair for URAC's Disease Management Advisory Group. "In addition, the updates and revisions ensure enhanced processes that allow for effective program design and delivery, support improved outcomes and ensure consumer satisfaction."
The standards were carefully reviewed and selected to best reflect recent trends within the disease management industry; in particular, concepts related to managing multiple chronic conditions, increased patient activation and engagement, increased care coordination management of transitions of care – including working with the patient-centered health care home (i.e., medical home).
"Chronic diseases account for over seventy-five percent of total health care cost in the U.S. Improving health outcomes specific to chronic diseases is a major step towards improving quality and reducing overall cost for health care," said Marybeth Farquhar, RN, PhD, URAC's Vice President of Research and Measures.
For more information about these revised standards please http://www.urac.org.
URAC, an independent, non-profit organization, promotes health care quality through its accreditation, education and measurement programs. URAC offers a wide range of quality benchmarking programs and services that keep pace with the rapid changes in the health care system, and provide a symbol of excellence for organizations to validate their commitment to quality and accountability. Through its broad-based governance structure and an inclusive standards development process, URAC ensures that all stakeholders are represented in establishing meaningful quality measures for the entire health care industry. For more information, visit http://www.urac.org.