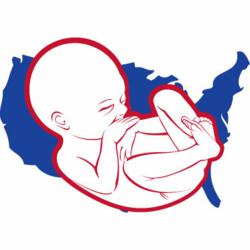 Washington, D.C. (PRWEB) March 12, 2012
Personhood compliant legislation and state constitutional amendments are those which recognize the biological fact that human life begins at fertilization. These laws acknowledge that all human beings are people from the moment of conception, and as such deserve legal protections.
Personhood USA is the fastest-growing prolife organization in the United States and is the only organization in the Unites States solely dedicated to the legal protection of all human beings from the moment of conception. With among the largest prolife grassroots volunteer bases in the country, Personhood USA is leading the charge for Personhood rights for all human beings, with no exceptions and without delay.
Liberty Counsel has an extensive history of fighting for the cause of life. The first case that Liberty Counsel founder Mat Staver argued before the U.S. Supreme Court dealt with an unconstitutional restriction on pro-life sidewalk counselors. Last month, Liberty Counsel stopped the Justice Department from its attempt to silence sidewalk counselor Susan Pine, when a federal judge dismissed Attorney General Eric Holder's lawsuit.1
As Personhood USA continues to launch efforts to protect the preborn in multiple states, Planned Parenthood and the ACLU have attempted to block these efforts effectively denying citizens their right to petition.2 In Mississippi, Liberty Counsel represented Personhood USA successfully against these legal actions. (Supreme Court of Mississippi Court case 2010-CA-01949-SCT)
"We have been pleased to work with Liberty Counsel in the past, and we are very pleased with this new partnership and renewed determination to see that all innocent human beings are legally protected in the United States," stated Keith Mason, President of Personhood USA.
1 http://www.christianpost.com/news/fla-pro-life-advocate-wins-battle-to-counsel-outside-abortion-clinic-67325/
2 http://www.lasvegassun.com/news/2011/oct/14/lawsuit-challenges-nevada-personhood-initiative/, http://articles.cnn.com/2011-09-09/us/mississippi.personhood_1_personhood-initiative-abortion-rights-groups-personhood-amendment?_s=PM:US, http://www.boldreport.com/culture/colorado-personhood-amendment-makes-it-onto-2012-ballot/.