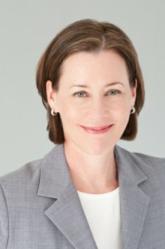 The barriers faced by students with learning disabilities do not end with high school graduation.
Westport, CT (PRWEB) March 14, 2012
Smart Kids with Learning Disabilities, Inc.(SKLD), the Westport, CT-based nonprofit organization, announces two free programs. Special Education Attorney Nora Belanger and Employment and Disability Rights Attorney Gary Phelan will discuss "The LD Student in Transition: Rights from High School Through College and Employment" on March 22 in Westport, CT. Dr. Devon MacEachron will speak on the strengths and challenges of twice-exceptional learners on March 29 in Fairfield, CT.
Attorneys Belanger and Phelan will discuss how parents can work with school districts to obtain transition services, because the barriers faced by students with learning disabilities and ADHD do not end with high school graduation. Transition services help prepare the student for post-secondary education, employment, and independent living. The program will include the accommodations students may be able to obtain to deal with challenges in college and the workplace, as well as their legal rights. The program will be held at Christ and Holy Trinity Church Great Hall at 75 Church Lane in Westport, Connecticut on March 22 from 7:00 to 9:00 pm.
Nora Belanger, Esq. is a special education and disability rights attorney in Norwalk, Connecticut who has presented both nationally and internationally. She represents parents at IEP sessions, mediation, due process hearings, and in federal court on issues concerning the provision of a free and appropriate public education.
Attorney Belanger holds a Juris Doctor from Pace University School of Law where she served as Executive Editor of the Pace Law Review. She has a Bachelor of Science degree in Special Education and a Masters Degree in Business Administration from the University of Connecticut. She is also a member of SKLD's Professional Advisory Board.
Gary Phelan, Esq. is a Principal with Cohen and Wolf P.C. in the firm's Westport, CT office. He represents employees as well as employers in areas including age and disability discrimination, and has represented college and graduate students in disability-related matters. He has been recognized in the 1995-2012 editions of Best Lawyers in America in Labor and Employment Law and as a Connecticut Super Lawyer, in Employment & Labor Law (2006-2012).
Mr. Phelan has lectured and written extensively, and co-authored one of the leading treatises on disability law. He serves on the Advisory Board for the Center for Work Life Law and the Board of Directors of A Better Balance, and on the New York Advisory Board to Disability Rights Advocates. Mr. Phelan received his B.A. from Siena College in 1982 and his J.D. from Albany Law School in 1987.
Dr. Devon MacEachron, co-director of the CT Center for Exceptional Children in Madison, Connecticut will present on "Gifted and LD: Strengths and Challenges of Twice-Exceptional Learners" on March 29 at Roger Ludlowe Middle School, 689 Unquowa Road, Fairfield, Connecticut from 7:00 to 9:00 pm. The event is co-sponsored by the Fairfield PTA Council Gifted & Talented Subcommittee and Fairfield SEPTA. Dr. MacEachron will discuss recognizing and capitalizing on the unique gifts of students with LD, ADHD and other challenges, as well as remediating and accommodating their weaknesses. She will offer strategies to help support the educational needs of children who are gifted and have learning disabilities.
Dr. MacEachron holds a PhD in School Psychology from the University of California, Berkeley, and an MBA from the Wharton School. She is a licensed school psychologist in Connecticut and California, and served as a psychologist at the Learning Matters Foundation in New Delhi, India. As a national and international speaker, she specializes in reading acquisition, giftedness, LD and children who are "twice-exceptional," who despite their high potential are challenged by dyslexia, visual or auditory processing disorders, or other learning disabilities . She is a member of SKLD's Board of Directors.
Please rsvp for these free programs by emailing Programs(at)SmartKidswithLD(dot)org.
About Smart Kids with Learning Disabilities, Inc.:
Smart Kids with Learning Disabilities, Inc. is a non-profit organization dedicated to empowering parents of children with learning disabilities (LD) and attention-deficit disorder (ADHD) through providing information, guidance, and support while also educating the public about these children's significant gifts and talents. Henry Winkler, the famed actor, director and producer as well as the author of the Hank Zipzer book series about a boy with learning disabilities and ADHD, serves as the organization's Honorary Chairman.
Contact:
Jane Ross, Executive Director
Smart Kids with Learning Disabilities, Inc.