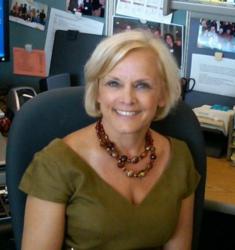 71% of parents surveyed support mental health services being implemented in school.
Farmington Hills, MI (PRWEB) March 14, 2012
Recent headlines in the news regarding school violence and bullying are an ongoing reminder of the potential dangers of not addressing the mental health needs of our nation's student population. Unfortunately, as school funding gets tighter, services that are not seen as essential to academic achievement, such as mental health services, are often the first to be cut. If lack of parental support was viewed as the main barrier to implementing such mental health initiatives in schools, then Michigan parents just debunked that myth.
A July 2010 survey of Michigan parents with children ages 5 to 26 provides convincing evidence of parental support for mental health initiatives in school. Michigan parents were asked thirty-two questions about mental health in five core areas: attitudes about mental health in schools, prevalence of mental health issues and its impact on the child, access to and availability of mental health services, quality of mental health services, and Individualized Educational Program (IEP). Below are some of the findings:
•Strong support for training of staff (82%), students (76%) and parents (84%) around mental health issues.
•More than half (66%) felt someone at school currently supports or advocates for their child to be mentally well adjusted.
•A majority (71%) support mental health services being implemented in school.
•Over a quarter (26%) reported that their child received a mental health diagnosis by a professional.
Of these parents:
o Over half reported that mental health concerns impacted their child socially (66%) or academically (69%) as well as had an impact on family life (74%).
o A majority of parents (85%) tried to access mental health services.
o Over half (65%) experienced a limit on insurance benefits available.
The possible implications of these findings can have a powerful impact on students. Schools have the opportunity to create environments that are welcoming, healthy, safe and supportive and the role of the mental health professional in schools is crucial to that effort. A genuine partnership between parents and schools will ensure a strong support system to help students reach their greatest potential.
The survey was a cooperative effort between the Michigan Department of Education (MDE), the Michigan Department of Community Health (MDCH) and Parent Action for Healthy Kids (PAFHK).
The full report can be found on the following websites:
Parent Action for Healthy Kids http://www.parentactionforhealthykids.org
Michigan Department of Community Health http://www.michigan.gov/cahc
Michigan Department of Education at http://www.michigan.gov/schoolmentalhealthtoolkit on the Making the Case tab
About Parent Action for Healthy Kids
Barb Flis, Founder of Parent Action for Healthy Kids, understands that every parent has the power to make a difference in their child's life. Barb is an advocate for parents, a published parenting and children's health expert and, most importantly, the mother of two daughters. Her focus lies in connecting families, schools and communities for the purpose of promoting the well-being of children's social, emotional and physical health. Areas of work include sex education, mental health, physical education, nutrition, wellness, asthma, and diabetes. She designs and implements training and workshops for parents, teachers, school administrators, public health professionals and community-based organizations. Also a respected motivational speaker, Barb has presented throughout her home state of Michigan and across the United States. For more information, visit http://www.parentactionforhealthykids.org.