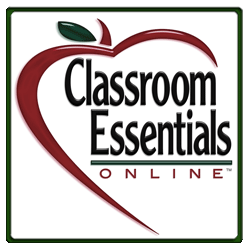 We are excited to be able to offer this high-quality restaurant furniture at such an exceptional price point!
Canton, GA (PRWEB) March 13, 2012
Advantage restaurant furniture is a new product line for Classroom Essentials Online, a company with a long history in the commercial furniture business. Since 1985 the company has been helping churches, schools, hotels, businesses and government institutions meet their furniture needs within budget. By adding this new line of restaurant tables and chairs, Classroom Essentials Online can continue to serve even more types of customers with high-quality restaurant furniture at discount prices. The same well-trained sales staff is available to help customers with questions and quotes on restaurant furniture, whether they're in need of restaurant chairs, restaurant tables, or both. Restaurant table tops are reversible, allowing extra options to match any décor, and a number of choices in complementary table bases are available, for a perfect fit with each customer's bar and restaurant table needs.
Every day pricing on the new line of restaurant tables and chairs from Advantage is at a discount, and shipping is custom-quoted at the lowest available rates. Classroom Essentials Online is based near Atlanta, GA, and local delivery is available to customers in the greater Atlanta area. All of the new Advantage restaurant furniture products are in stock, allowing for immediate delivery. For restaurant or other furniture questions and ordering information, the sales staff can be reached Monday through Friday, from 8:30 AM to 5:00 PM (Eastern Time), at (866) 404-7671. Classroom Essentials Online is confident this new line of Advantage restaurant furniture will give their customers years of reliable service at an exceptional value.
About Classroom Essentials Online:
Company owners the Washabaugh family began in the church and school furniture business in 1985 via traditional catalog sales to Atlanta area customers. In 2007 they launched their online presence and began selling to a national customer base. The company strives to aggressively manage overhead which in turn allows them to maintain retail pricing at extremely competitive levels. In August 2011, Classroom Essentials was honored to be named No. 92 on the Inc. 500/5000 list of America's fastest-growing privately held companies. Maintaining a high level of quality combined with personalized customer service continue to be high priorities at Classroom Essentials Online.
For more information, please contact Tamara Meier via e-mail at: promo(at)CliXelerate(dot)com
or visit: http://www.ClassroomEssentialsOnline.com
Classroom Essentials Online on Twitter: @Chairs4Church
Classroom Essentials Online on Facebook: http://www.facebook.com/ClassroomEssentialsOnline