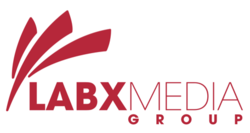 I'm very pleased to join the LabX Media Group and help The Scientist move into its next phase of growth, said Rob.
Midland, ON (PRWEB) March 13, 2012
LabX Media Group, a diversified global media company for the laboratory professional is very pleased to announce that Rob D'Angelo will be joining the organization as publisher of The Scientist.
D'Angelo brings more than 20 years of experience managing successful B-to-B media organizations within the pharma and life science industry including: Sales Director, BioTechniques; President, BioScience Group at Informa Business Information (IBI); Publisher at Advanstar Communications and Thomson/Medical Economics.
Rob will be responsible for the daily business operations of The Scientist. The Scientist is the life science research industry's most essential and trusted independent resource covering the latest developments in research, technology, news, business, and careers. The Scientist reaches out to a database that exceeds 400,000 users and readers, 60% of whom have doctoral degrees.
"We're excited to have Rob on board," said Mario Di Ubaldi, Publishing Director. "Rob is one of the most experienced publishers in B-to-B media serving the life science community and has a proven high-growth track record in building customer relationships and strong brands. We look forward to having Rob develop unique services that address marketplace needs while building a clear competitive advantage in the markets we serve."
"I'm very pleased to join the LabX Media Group and help The Scientist move into its next phase of growth" said Rob. "It's a strong brand with outstanding editorial quality and the perfect match for my experience and skills."
ABOUT LABX MEDIA GROUP
LabX Media Group is a fast-growing business-to-business publishing company serving the scientific research market with three primary business units.
Started in 1995, LabX is an online marketplace to buy and sell laboratory equipment and related products via auctions and fixed-price classified ads. Lab Manager Magazine is a publication covering the latest trends in the lab, including leadership and staffing, lab safety, and new product technologies. LabWrench is a product-focused social network with discussions and forums about all laboratory equipment. The Scientist is a magazine that provides scientists with state-of-the art life science information.
ABOUT THE SCIENTIST
The Scientist has informed and entertained life science professionals around the world for over 25 years. We provide print and online coverage of the latest developments in the life sciences including trends in research, new technology, news, business and careers. We reach the leaders in academia and industry that are interested in maintaining a broad view of the life sciences by reading insightful articles that are current, concise and entertaining.
For information about LabX Media Group:
Mario Di Ubaldi
Publisher
1-888-781-0328