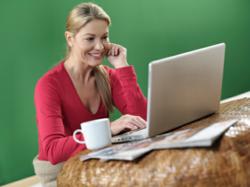 Houston, TX (PRWEB) March 14, 2012
A blog is more than just a display of the writer's thoughts, emotions, and opinions. Today, blogs are the rightful mirrors of the world. In another way, a blog is a communication tool reaching many places at once. Chatwing, a new and reliable chat widget, serves as a professional solution for marketing various blogs.
Chatwing appears as a simple web application with easy mechanics. This simplicity contributes to Chatwing's steady popularity climb. It has also been proven to improve a blog's visibility because of its live chat feature. Through Chatwing, visitors can enjoy hours of fun website chat. Once visitors are enticed by Chatwing, they will keep coming back, thus providing a better ranking for the blog. Visitors can also log in using Facebook and Twitter.
Installation of the Chatwing widget is easy. First, the user must register his blog's domain name. Any type of blog will do. Chatwing will prompt the user to create an official account. The account serves as a dashboard for all of his blogs supported by Chatwing. Customization follows after that. The user will get the chance to set the color, size, and name of the widget. Retrieval and embedding are the last steps of installation.
In the latest Chatwing release, the size of the widget can be scaled proportionately to match the margins of the user's blog. There is also a new word filter feature for all Chatwing users. The avatar display is also smaller to fit more messages. More messages mean better communication time.
Common discussions in the Chatwing shout box include current events, relationships, Facebook games, fashion trends, and topics related to the host blog. Chatwing's high times are noted during weekends where people are looking for ways to relax and be entertained. Alternately, Chatwing users can learn a lot about the blogs they are visiting every now and then.
Based on Chatwing's improving popularity, many users believe that it is the chat box of the future. More developments are expected in the coming months.
About Chatwing.com
Chatwing.com has developed live chat software for websites and blogs. The Chatwing.com website offers users the ability to signup and create a customizable live chat feature in 1 minute or less. Users have the ability to customize the size, color, and fonts of the chat product. The ability to chat via social media accounts such as Facebook and Twitter enable Chatwing to offer a personal and unique real-time experience to all sites. Chatwing is 100% free web software.
http://www.chatwing.com
http://www.facebook.com/chatwing
http://www.twitter.com/chatwing